The History of Novostar Hotels: We Started with the Most Challenging Tasks
2013. The opening of our first hotel
It happened on June, 8 in Sousse.
Though, such a significant event did not happen all of a sudden, the foundation of Novostar Hotels was preceded by years of teamwork of like-minded specialists in providing ground handling travel service in Tunisia.
Actually, we can say that we started not in 2013, but in 2001 and with the most challenging tasks, such as VIP travel arrangements, the most unusual and expensive orders – we were trusted more than others.
And we tried our best not to let the clients down! We developed our current competencies and gained the new ones, formed new partnerships in a VIP segment.
At the same time, we were offered to become an incoming tour operator for Biblio Globus, one of the major Russian outbound tour operators working with a mass-market. After that we started thinking about our own hotel that would totally meet our requirements for the quality of services provided. In the winter of 2012-2013 we began working on this project and in summer guests were accommodated in the first 179-rooms Novostar hotel.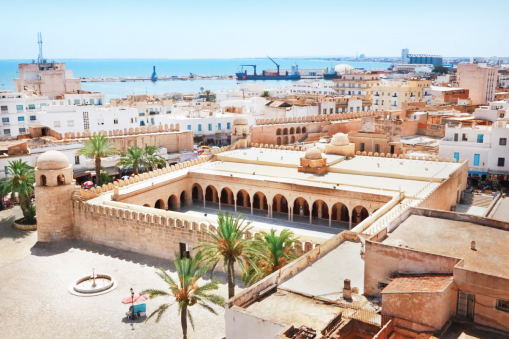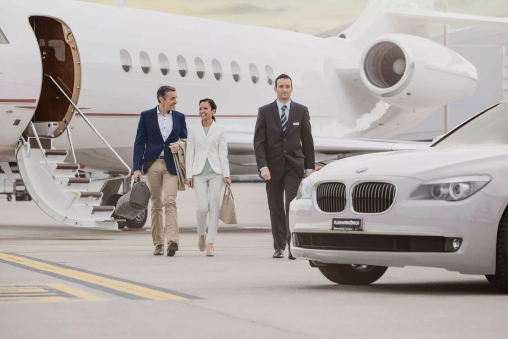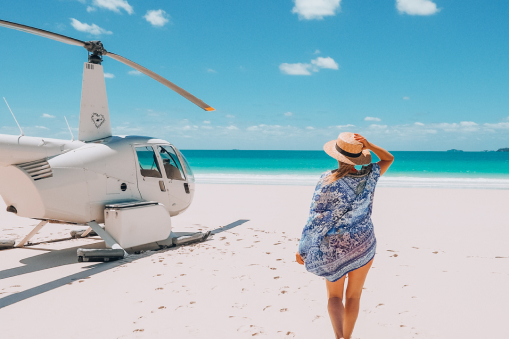 2014-2015. The brand Novostar Hotels is getting noticed
And not just noticed, our small three-star hotel surpassed even five-star hotels and managed to become number one in Tunisia according to the ratings of TripAdvisor and TopHotels, the largest Internet platforms for travelers.
Then we developed our competencies as a full-fledged hotelier. We grasped the subtleties of creation an atmosphere of joy and comfort. We invited the best pastry chef in the region – so that our guests not just felt happy and comfortable, but also could enjoy the most delicious food. And the results were well worth the effort.
The brand Novostar got widely-known, our hotel became the best-seller and we realized that we were ready to apply our knowledge, skills and experience more broadly.
2016. Novostar Hotels expansion began
We got several new hotels and it was really great!
Novostar Hotels partnered a luxurious Novostar Khayam Garden Beach & Spa 4* hotel in Nabeul which, thanks to our efforts, became the winner of numerous prestigious awards, including TripAdvisor Travellers' Choice for 2020 and 2021.
Club Novostar Dar Khayam 3* and Club Novostar Omar Khayam Resort & Aqua Park 3* also joined the family of Novostar Hotels. These are the hotels featuring an aqua park with wonderful pools and water slides for adults and children for an unforgettable family holiday in Hammamet.
Moreover, Novostar has taken under its wing Novostar Bel Azur Thalassa & Bungalows 4*, a hotel with picturesque views which is also located in Hammamet. Initially, it was done as an experiment, but this uncertainty did not last long.
2017. Other members in the Novostar Hotels family
We were gathering pace and still tried to do our job perfectly!
Novostar Bel Azur Thalassa & Bungalows 4* became a full member of our friendly family. This hotel is called one of the most European in the chain since a significant part of the guests here, as a rule, are British, Germans, French and residents of Eastern Europe. Also Novostar Bel Azur Thalassa & Bungalows 4* gained fame as an ideal holiday destination for lovers of delicious and varied food, however, the same can be said about other hotels of our brand. From the very beginning, food and beverages in the hotels was the topic that we gave serious consideration.
Furthermore, that year Club Novostar Sol Azur Beach Congres 4* in Hammamet joined the chain. This hotel has a lovely relaxed atmosphere, it is a paradise for the lovers of funny games and interesting shows and a perfect place for family holidays. However, it became like that only after the renovation which we carried out carefully and lovingly restoring this hotel almost from ruins. Initially, only few people believed that we would be able to breathe new life into this place – but it worked out! We did it! The abandoned hotel was returned to people literally in six months. Of course, it wasn't easy – but it was worth it.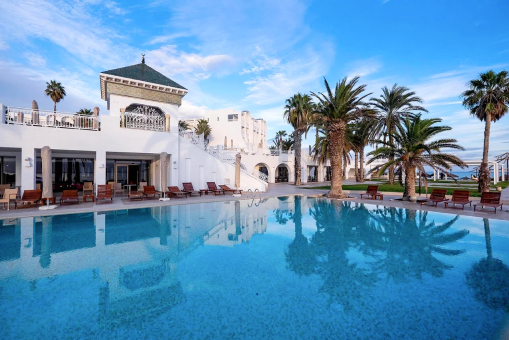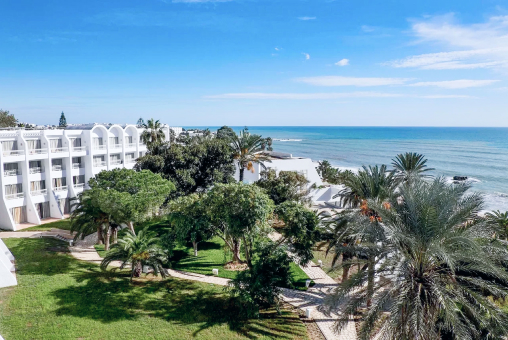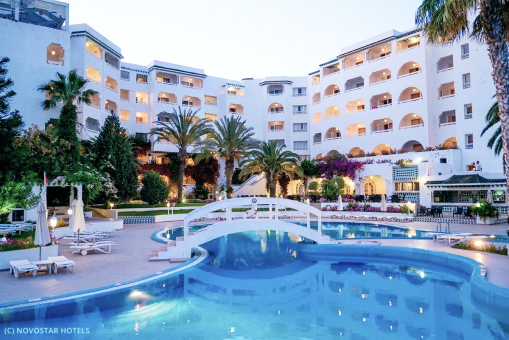 2018-2019. We were still gathering pace
And again we welcomed new hotels to the Novostar family.
A newcomer of that years was Novostar Budget Pyramides Club & Spa 3* located in Nabeul. This is a hotel for quite a cheap but really comfortable stay. Novostar Budget Pyramides Club & Spa 3* features 2- and 3-bedroom rooms, making this hotel a perfect choice for big families or groups of friends.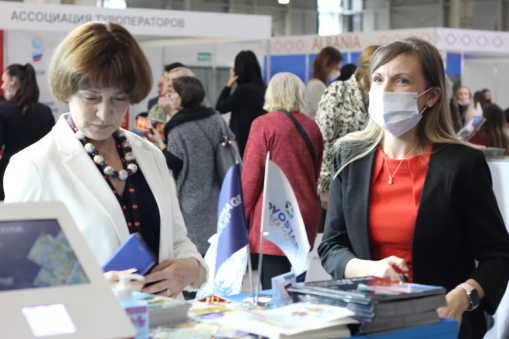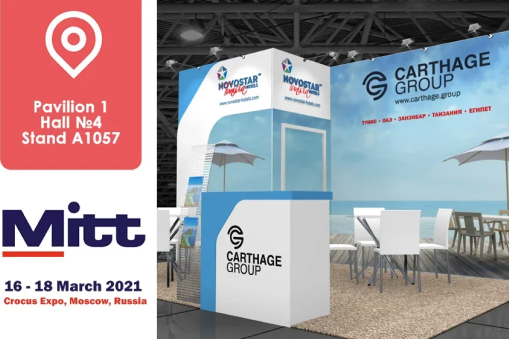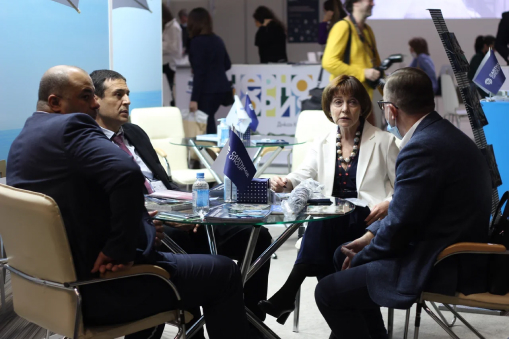 2021. New locations, new hotels
Novostar Hotels became one of the largest hotel chains in Tunisia!
That year our hotel family grew again and expanded into new locations. Monastir added to the geography of the brand which had already included Sousse, Hammamet and Nabeul.
Novostar Hotels were joined by Novostar Houda Golf Beach & Aquapark 3* in Monastir, Novostar Royal Beach 3* in Sousse and Novostar Vincci Marillia 4* in Hammamet, which is a collaboration of two leading brands – Novostar and Vincci, a famous Spanish chain offering accommodation in more than thirty hotels all over the world.
Today. Looking forward with hope
We still do everything possible and impossible to deliver the highest level of customer service while accommodating our guests. To do this, Novostar Hotels specialists have more than enough competencies and valuable practical experience.
International animation teams, multilingual environment for good and open communication, thalasso centers featuring unique wellness programs, well-equipped beaches and swimming pools, restaurants enjoying cuisine for all tastes, self-service laundries, and this is not a full list of amenities that you can find in Novostar hotels.
We know and take into account the peculiarities, habits and wishes of tourists coming back to our hotels every year, and we are always glad to see old friends and make new ones!