Novostar Apart Monte Carlo Has Become a Superhost on Airbnb
Hosting guests on a professional level is quite an art which, in addition to a great love for people, requires a lot of special knowledge and skills. And it's so nice when the efforts are appreciated!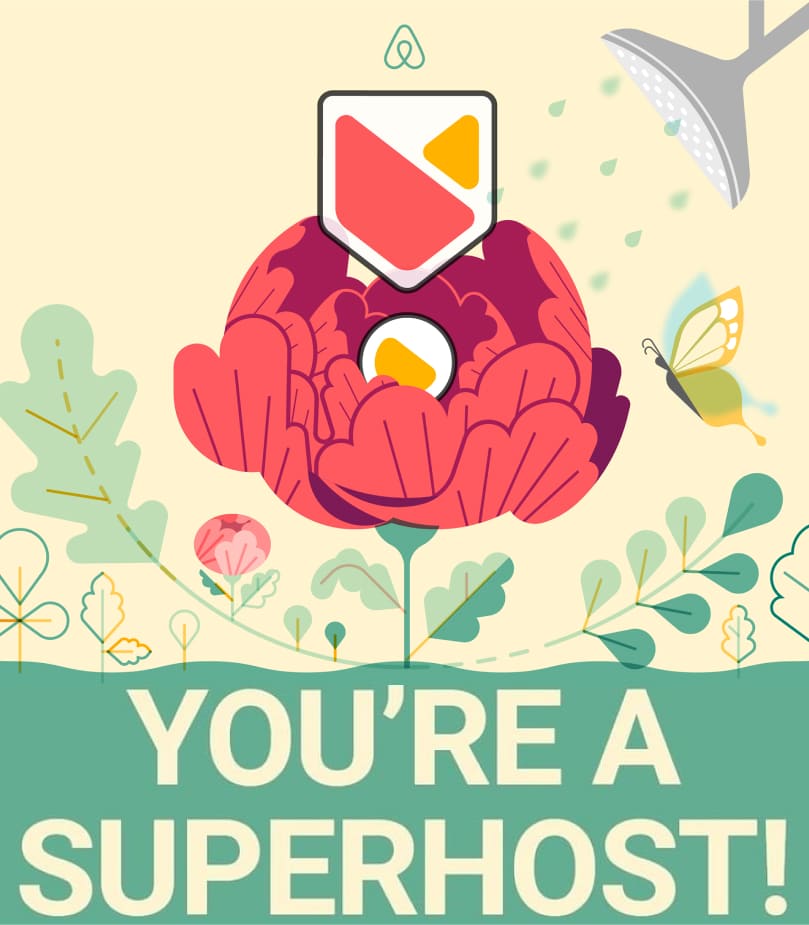 For the Novostar Apart Monte Carlo team the new year 2023 has started with great news. The apartments located in the resort city of Sousse in Tunisia have acquired Superhost status in the most popular online marketplace for short-term homestays Airbnb.
How Was It?
We can't help but quote the message we've got on the platform:
"Congratulations on becoming a Superhost! Your responsiveness and reliability has earned the trust of your guests and they can't stop talking about your outstanding hospitality".
Who Can Become a Superhost?
It takes considerable effort to become a Supehost. According to Airbnb, only the hosts who are extremely welcoming and experienced at making guests feel like they belong, or anyone who can conjure up an extraordinary Airbnb experience can be qualified as Superhosts.
Superhost title is kind of a big deal on Airbnb, it can be compared with an MBA degree since it highlights that a host goes above and beyond in their hosting duties. The status also provides more visibility to a Superhost's listings on the platform. It's a sign of trust from guests and high praise from colleagues working in the tourism & hospitality industry.
How Did We Earn Superhost Status?
It was difficult and easy at the same time. We tried to do our best to make guests feel at home or even better in Novostar Apart Monte Carlo. And it worked out!
It's very easy to book the apartments. Room descriptions and photos are true to life and let guests vividly imagine their holidays in the residence by the Mediterranean sea. We respond to new messages quickly and do not cancel reservations as we consider it a matter of honor to fulfill all the obligations.
Also we boast a high rating. Superhosts have a 4.8 or higher average overall rating based on reviews from their Airbnb guests in the past year, so 80% of our rates are not lower than 5.
We Keep Going!
Novostar Apart Monte Carlo has recently got new reviews on Airbnb and we're happy to share some of them with you.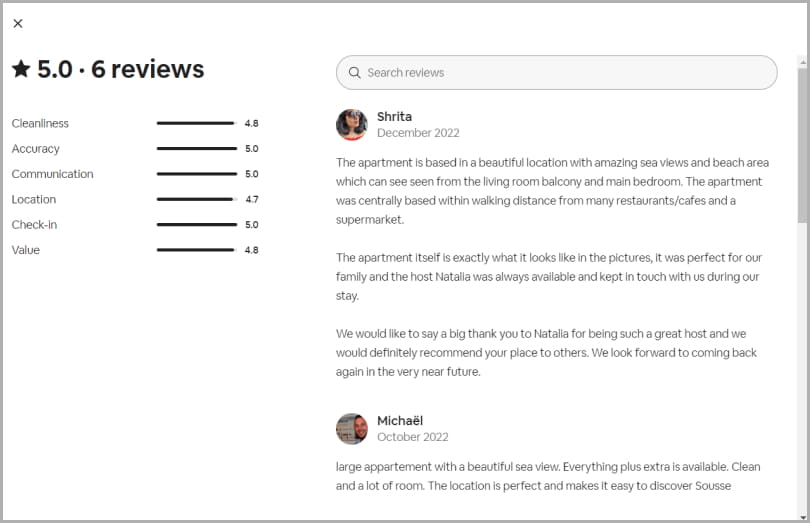 Shrita, December 2022
The apartment is situated in a beautiful location with amazing sea views and a beach area which can be seen from the living room balcony and the main bedroom. The apartment was centrally based within walking distance from many restaurants/ cafes and a supermarket.
The apartment is exactly what it looks like in the pictures, it was perfect for our family and the host Natalia was always available and kept in touch with us during our stay.
We would like to say many thanks to Natalia for being such a great host and we would definitely recommend this place to others. We look forward to coming back again in the very near future.
Peggy, November 2022
It was a wonderful stay in a super apartment with a super nice host. For us it was a perfect stay.
Michaël, October 2022
A large apartment with a beautiful sea view. Everything plus extra is available. Clean and a lot of room. The location is perfect and makes it easy to discover Sousse.
The Novostar Apart Monte Carlo team hopes to continue to delight travelers coming to Tunisia with their hospitality. Staying in apartments is a unique opportunity to spend a vacation by the sea with the restfulness of your own home and a custom-tailored service provided in accordance with the highest quality standards. We also provide a great number of additional services and pay special attention to detail.
Novostar Apart Monte Carlo offers a new level of holiday comfort. You can find all the necessary information about the residence here. Get an unforgettable experience of staying by the North African Mediterranean with us!