Rent an Apartment in Tunisia and Avoid All the Traps!
To go to Tunisia not just for a couple of weeks to spend your holiday but to stay for a long time… why not?
Living in this country can be very pleasant and exciting, for example, more than three hundred different festivals, including international ones, are held here every year. What about listening to the soloists of a famous Milan opera house La Scala in the ancient Roman amphitheater of El Jem? What do you think of visiting the world-known sights such as legendary Carthage or amazing Dougga? And, of course, don't forget about white sand beaches, a warm sea and eco-friendly products.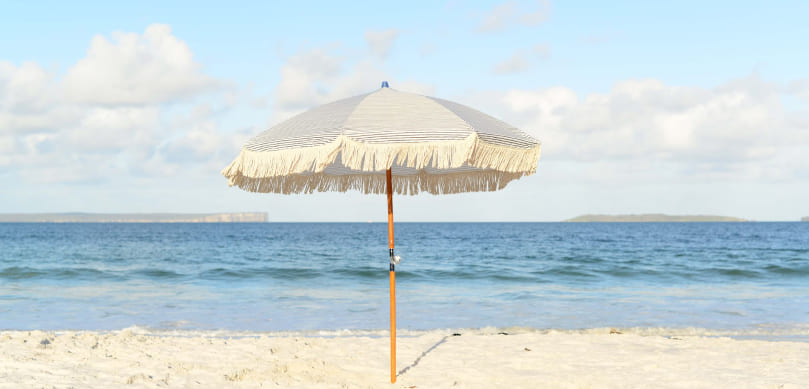 Perhaps, you've already been to Tunisia and know about all the advantages of living here, so now you're choosing between different types of rental housing. If you're wondering what's better: to rent an apartment or a house or to stay in an apartment hotel, this article is for you.
Margarita Baymatova, the head of the quality department of a large hotel chain Novostar Hotels, tells about the pitfalls of different accommodation options. She is a professional in the tourism industry, as well as a person who has been living in Tunisia for many years and knows the country very well from the inside.
Speaking about private housing, what traps can travelers who choose this type of accommodation fall into?
The main one is a price. I speak the Tunisian dialect of Arabic, I'm perfectly familiar with the peculiarities of living in this country but even I was offered to rent an apartment at a much higher price than it really costs. Moreover, you should take into account the fact that during the tourist season the rent changes, so it's just impossible to predict how much the owner will raise the price.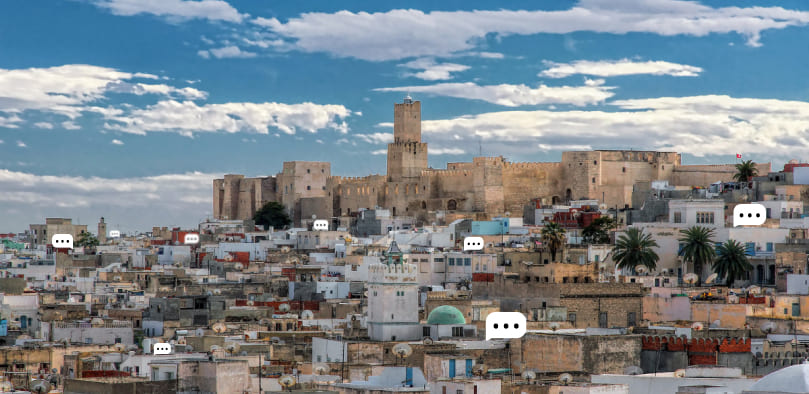 No one wants to overpay, that's for sure. And what can you say about the prices for accommodation in apartment hotels in Tunisia?
Firstly, they change more gradually, there are no such sharp price rises and falls in comparison with the prices of private houses. Secondly, accommodation in aparthotels in Tunisia is quite affordable, the prices are almost the same as in Turkey, India or Spain, but a bit lower in general.
The prices of accommodation in Tunisian aparthotels are very attractive in comparison with the ones in the UK or Switzerland, where the prices are extremely high. You will also have to pay much more for this kind of accommodation in Italy, Portuguese, Greece, Cyprus, and Japan. The prices are higher even in many African countries, though not northern but southern ones. Meanwhile, in Tunisia you can find really comfortable apartments, there are only few places where you will get similar quality at the same price.
As for quality, what can you say about private houses, for example, in terms of hygiene?
You can certainly not be limited to a modest apartment, but rent a luxury villa with a swimming pool. However, the highest price is not a guarantee that your life will be arranged perfectly. The actual situation often differs considerably from tempting offers on rental listing websites.
Personally, I have experience of finding an apartment for rent through an agency and even in this case, everything turned out to be worse than it was written in the contract. I had to arm myself with detergents and spend a whole week cleaning my new housing. I literally cleaned all the corners of the apartment with a toothbrush, though such intermediaries as agents usually try to control hygiene issues in residential premises! And it has nothing to do with the malice of Tunisian agents, the reason is that Europeans and Tunisians just have rather different ideas of cleanliness. So, what do you think can be said about cleanliness of private houses for rent provided directly by landlords?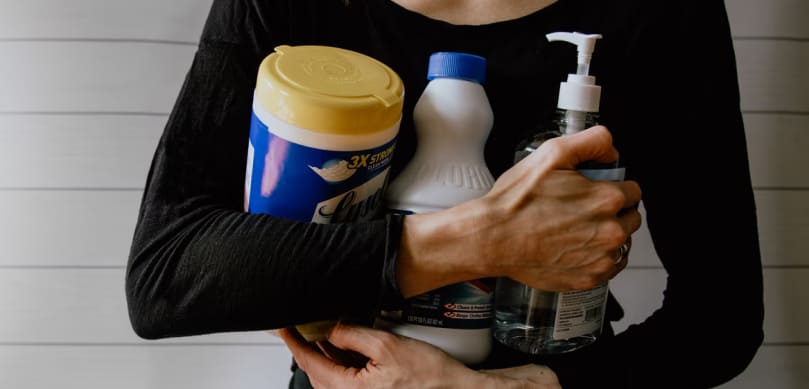 Are there any other noteworthy features of renting private housing?
A human factor is extremely important. Sometimes landlords turn out to be not quite conscientious and it is understandable as you've paid the rent in advance, so they have nothing to worry about. That's why, for example, if something got broken, repairs may easily be postponed indefinitely.
Furthermore, don't forget that it can be extremely cold in such housing since central heating isn't a common thing in Tunisian houses, most apartments are equipped only with air conditioners. Tunisia is definitely a hot country but only from May to October.
How is the issue of heating settled in aparthotels? The winter months in Tunisia are really cool.
It depends. To be exact, I'll take Novostar Apart Monte Carlo as an example because I know this place very well. There the problem of heating is completely solved, guests don't complain about the cold even on coolest winter days. By the way, elderly European and British people often relocate to Tunisia in winter because heating is much cheaper here than in the UK and Europe.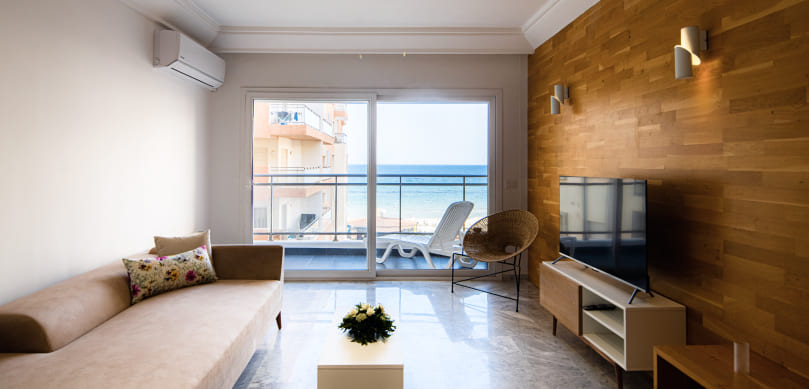 What about young people? Do they like staying in aparthotels?
Before the coronavirus pandemic big groups of young people as well as young families with children stayed in local aparthotels every summer. Such kind of accommodation is very convenient for those who want to deal with food issues by themselves, want to save on groceries or provide themselves with a truly home-made food.
Moreover, people who like traveling individually and independently, as well as those who work online also prefer apartment hotels. Such tourists don't need animation and they can be bothered by high turnover of neighbors in classic hotels.
Can you, please, tell us more about the life in apartment hotels?
For those who are going to book a room in an apartment hotel, I recommend checking its equipment in advance, so that upon the arrival they won't have to run all over the town trying to find detergents, soap, bed linen, towels and other necessities which are not provided by the hotel.
Speaking about Novostar Apart Monte Carlo, it offers complete fully fitted apartments with a washing machine, fridge, dishwasher, microwave oven, gas stove with an extractor hood, and LED TV with satellite channels. We also provide bed linen, towels and toiletries which are replenished if a resident orders cleaning service. However, guests can do the cleaning by themselves, as there are all necessary things for it in the apartments.
Everyday issues in private houses are sometimes solved in a very peculiar way, you've made it clear in the example of landlords who can postpone repairs indefinitely. Who can a resident contact in an aparthotel to solve this kind of problems?
All questions concerning staying in an aparthotel are usually addressed to concierges. However, the staff of Novostar Apart Monte Carlo often give advice on topics which are not fully related to their duties, for example, they will tell you how to turn on an oven, in which cafe the food is better, and where you should go to have fun if you want to do it by yourself. If you're more interested in going on an excursion with a professional guide or you need a transfer to the airport, it can be arranged with the help of Carthage Group specialists.
What about the Internet? You've mentioned that people who work online often stay in apartment hotels, it's a very important thing for them.
If you work online, find out whether an apartment hotel has high-speed Internet access or just some Wi-Fi for messengers in advance. It's a common situation when the Internet is so slow that it's not enough even to make a video call to relatives left at home.
It should be noted that fixed and wireless Internet access is available not everywhere in Tunisia, it's especially rare for private housing. To solve this problem in Novostar Apart Monte Cralo, we use mobile broadband modems. The bandwidth of such type of the Internet is also not unlimited, but still most of the usual user options are available to our guests.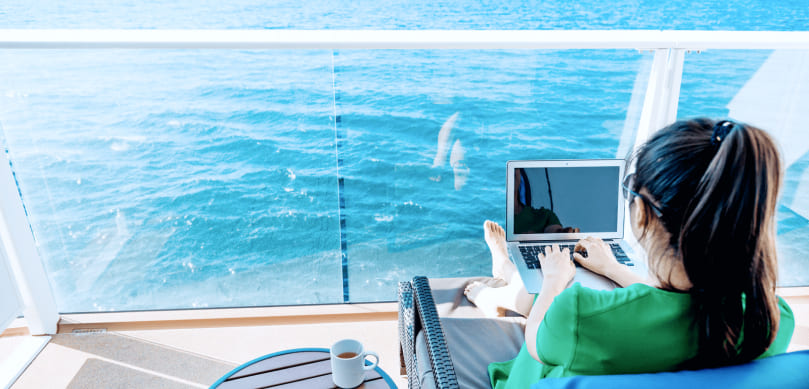 What if a guest drives a car? Is there parking in apartment hotels?
Parking is often a problem and not only in private houses but in aparthotels as well. There is parking in the residence Monte Carlo where Novostar Apartments are located, and what's important, the parking is underground. It's especially convenient in summer when the weather in Tunisia can be extremely hot. Cars left outside in the sun hit up very quickly, so the temperature in car salons can be super high.
However, to be fair, the period of burning heat is quite short in Tunisia, in general the climate is mild, subtropical Mediterranean. But it's only on the coast. In the Sahara desert, which occupies most of the country, the climate is tropical.
Which Tunisian cities should be considered if you want to live in mild weather?
Private houses and aparthotels located in coastal cities are in high demand. These cities are Sousse, Hammamet, Mahdia, and the capital of the country, Tunis. Both Tunisians and residents of the Maghreb countries come here. And, of course, European people – the French, the British, the Italians and many others.
Novostar Apart Monte Carlo is located in Sousse. Moreover, the location of the residence is incredibly convenient, as the infrastructure of the city is combined with a paradise resort idyll.
That is, on the one hand, there are lots of entertainment facilities, clinics, pharmacies, and large shopping malls within walking distance from the residence. Also nearby there are small grocery stores where always fresh seafood and meat, farm vegetables and fruits are sold at bargain prices, so our guests have their "own" butchers and bakers.
On the other hand, the residence is located on the first coastline right by the sea. In addition to the pool, we also have a great private beach which you can get to from a quiet, closed and properly secured courtyard.
In general, do a lot of travelers come to Tunisia? Do tourists like this country?
Yes, especially during the summer season. Also there are expats, mostly Europeans, who have been living here for years. And it is not surprising – many people who come to Tunisia to spend their holiday just fall in love with the country.
However, having decided to settle here for a long time, it is important to think over all the details of your accommodation, weigh up the pros and cons. And do not forget about pitfalls and traps that can ruin even the most excellent impression about Tunisia.