Bio Azur Thalasso Center Is the Winner of the Travelers' Choice Award for 2022!
Bio Azur is a paradise on earth for those who want to relax their body, mind and soul, strengthen the immune system, become younger and more beautiful. And it was recognized by TripAdvisor: the Tunisian thalasso center has been announced the winner of the Travelers' Choice Award for 2022!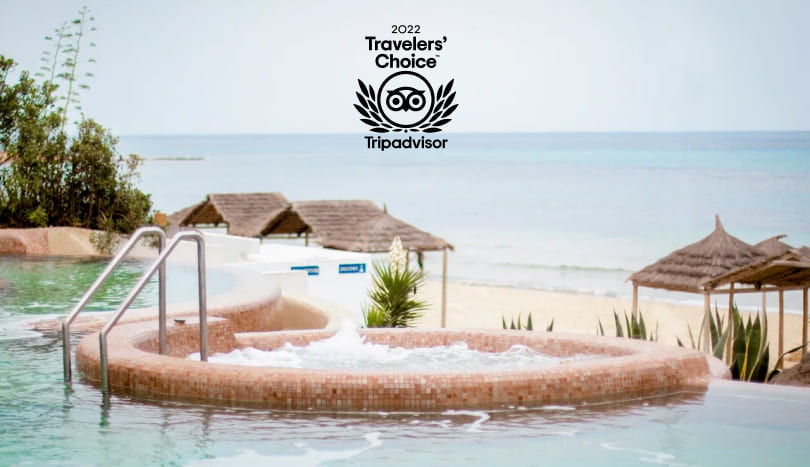 This award means that Bio Azur is included in the 10% of tourism establishments represented on TripAdvisor, the world's largest travel guidance platform, which are singled out as truly exceptional ones. It's a "Quality mark" from the web resource that can be fully trusted, so the Travelers' Choice Award is definitely well-deserved by Bio Azur.
There is a famous Aquatonic pool with heated seawater and a breathtaking panoramic view of the sea, a great hammam, a fitness center, relaxation area and smoothie bar – here you can find everything to get an unforgettable experience. Effective thalassotherapy and beauty treatments and massages with essential oils will make you wish to come back to the center again and again. That is what happens to the clients of Bio Azur and it's the reason why the center has so many fans from all over the world who arrive to the Mediterranean coast of Tunisia every year.