Novostar Bel Azur Thalssa & Bungalows: A New TripAdvisor Award
Great news for all fans of Novostar Bel Azur Thalassa & Bungalows 4*: the hotel loved by so many tourists has been announced the winner of the Travellers' Choice Awards for 2022! And it has become an honorable tradition as the hotel also received the award in 2016, 2017, 2018 and 2020.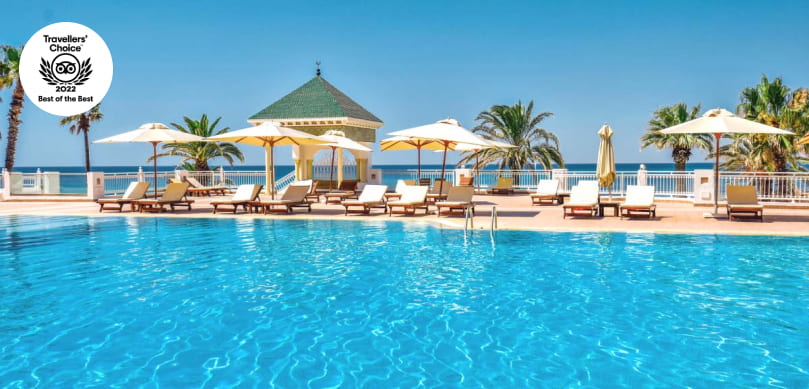 Based on millions of reviews and opinions from travelers, this annual award recognises the very best tourism establishments in terms of service, quality, customer satisfaction and more, across a range of categories. Only 10% of hotels represented on TripAdvisor can be singled out as truly exceptional ones and get the prestigious Travellers' Choice award.
The guests of Novostar Bel Azur Thalassa & Bungalows 4* once again appreciated an enormous amount of work done by the hotel team to create a relaxed home-like atmosphere and provide travelers with first-rate service. There are many components of success and all of them are equally important. A deep room cleaning, delicious and varied food, an exciting entertaining program from a professional animation team – in short, everything should be at the top level.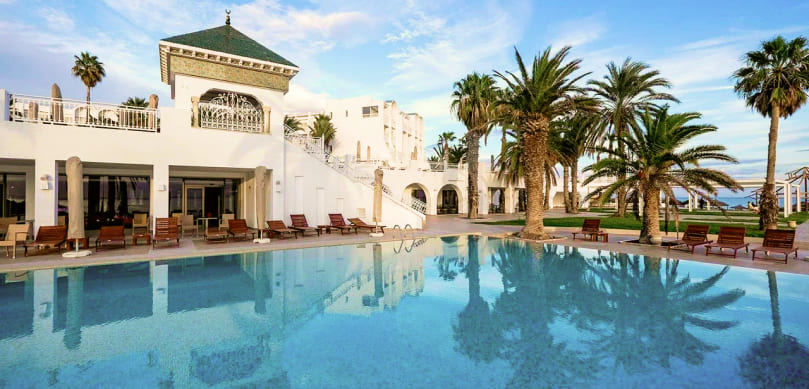 Also we shouldn't underestimate the wonderful location of the hotel which is on the Tunisian coast of the Mediterranean sea, in the sunny resort town of Hammamet. It's literally a paradise for tourists, that's why many guests come to Novostar Bel Azur Thalassa & Bungalows 4* especially to soak up the sun, lie on a white sandy beach and swim in the clear azure sea.
Don't forget about Bio Azur thalasso center with its famous Aquatonic seawater pool which always welcomes the guests of Novostar Bel Azur Thalassa & Bungalows 4*, as well as developed tourist infrastructure around the hotel. All these factors together make it clear that the TripAdvisor award is well-deserved.