"Managing a Hotel is not Just a Job that I Get Paid for…"
"Do you want the hotel to achieve a new level with highest ratings? Your employees will do everything for it if they believe in you. When you become not just a manager but a leader, people will follow you anywhere", says Mr Haykel Akrout, the General Manager of the Tunisian hotel Novostar Bel Azur Thalassa & Bungalows 4*.
What do you need to do to become a leader? What personal qualities should you have? You can often see such questions on various Internet websites, psychologies and personal development coaches discuss these topics.
Let's find out the secrets of successful leadership from a person who has invaluable experience of working in the tourism industry. However, we can hardly call them just secrets as it's more of a specific outlook on life, a certain way of looking at things. It's better that Mr Haykel Akrout tells about it by himself.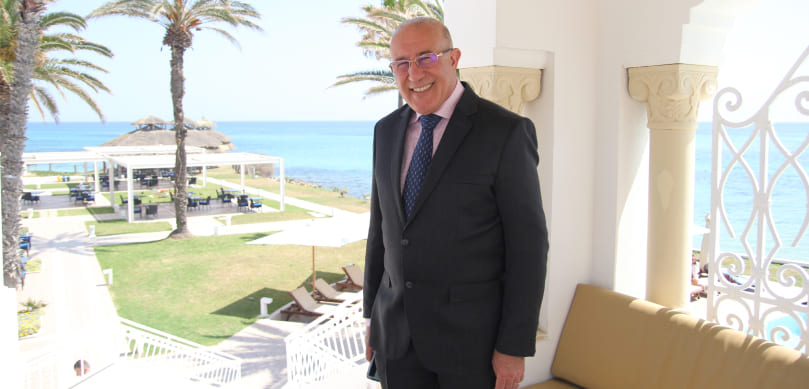 How long have you been working in tourism? How did your career begin?
Now I'm 54 years old, and I started my career in 1994 as a Food & Beverage Manager. In 1998 I became the Manager of a hotel in Monastir operated by a German company and a year later became the general manger there. So, I can say that I've been working in the tourism industry for almost a quarter of a century and have been running hotels for more than twenty years.
Did you get education in Tunisia?
I was born in France and started school there. We came back to Tunisia when I was 10 years old, so I went to a French school here, passed the Bac exam and entered the university in Sfax where I studied management for four years. After that, I studied for two years in IHEC Carthage (the Carthage High Commercial Studies Institute) which is the most prestigious business school in Tunisia located in Tunis, the capital. Then I went to Switzerland to study Hotel Management in the university of St. Gallen not far from Zurich. After the graduation I was sent for an internship at a bank in Zurich, where I was the Assistant Food & Beverage Manager. So, with such experience I returned to Tunisia later.
For the first time you were appointed as the General Manager of a hotel at the age which is considered to be very young even by today's standards. Was it difficult?
When the owner of a hotel in Monastir offered me the position of a General Manger, I told him that I had absolutely no relevant experience but he said that it was the right time to start gaining it. So, I took on that exciting challenge.
I remember very well my first meeting with the heads of hotel departments. I was so nervous that my voice was trembling and I could hardly say a few words. It wasn't easy to hide it and I could see that my colleagues were puzzled about the appointment of such a young guy to a senior position. Then there was the second meeting where I felt a bit more confident… So I was gaining necessary experience, got accredited by the Tunisian National Tourist Office (ONTT) and became the youngest hotel General Manager in the history of the country at that time.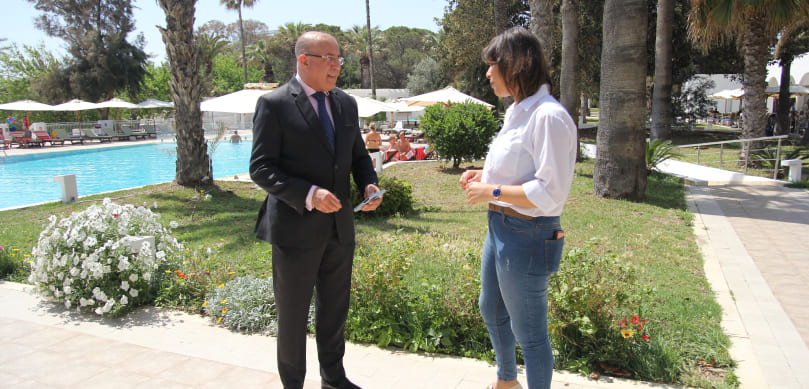 My interview was published in a newspaper and after a while I received a request from the owner of the Hasdrubal hotel chain for sending him my CV as he was looking for a General Manger for his new hotel in Hammamet. Of course, I sent my papers but I didn't hope for anything at all since it was the best hotel chain in Tunisia and I had been running a hotel only for a year that time. Nevertheless, it worked out and I worked at Hasdrubal Thalassa & Spa Yasmine Hammamet for seven years. The owner of the hotel, Mohamed Amouri, became my mentor like a father who instilled into me his life values, principles and attitudes.
How many hotels have you managed throughout your professional career?
I was the General Manager of 10 hotels in four cities: Sousse, Monastir, Nabeul, and Hammamet. Perhaps my favourite place of work was Novostar Khayam Garden, where I worked before Novostar Bel Azur, because there I did everything by myself. I got that hotel like a newborn baby when the renovation of the building had just been finished – I hired all the employees by myself, introduced the system of work and management. I used all my accumulated experience.
I had to change a lot to make Novostar Khayam Garden one of the best in the Cape Bon region within a few years. Service, quality of food and drinks, cozy and friendly atmosphere – we managed to achieve great success in a very short time, as evidenced by a high rating of the hotel on Tripadvisor and positive reviews in all social nets.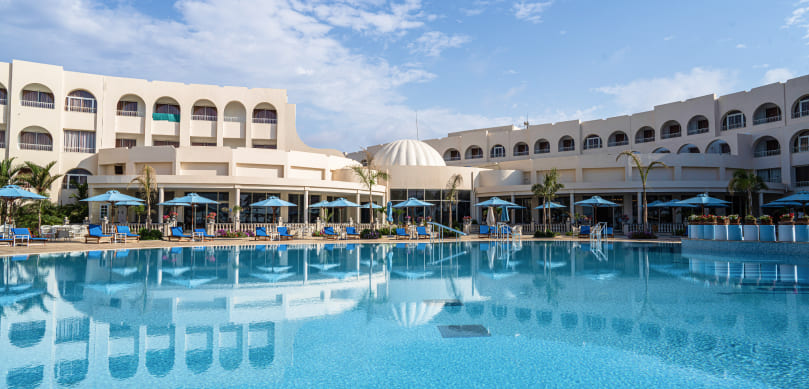 Coming to a new hotel, what do you do first? How do you establish contact with the team?
First, I go to a guest toilet and always to staff toilettes and changing rooms. Arriving at the hotel and seeing the cleaned toilet, a guest understands that the whole hotel is clean and tidy. But how can employees be required to comply with sanitary regulations and rules of personal hygiene if there's no place for them in the hotel to take a good shower, change clothes and go to the toilet? These are basic but so important needs.
If you want the staff to respect you and fulfill your orders, respect your employees yourself. In each hotel, I invested a lot of money in repairing and cleaning the toilets for the staff. Seeing that, the employees understood that I cared about them, and followed the instructions of such a caring boss carefully.
Moreover, it's not less important always to be polite and courteous with your staff, greet them, thank and smile sincerely. We always address guests with a smile, so why shouldn't hotel managers smile at their employees? Because they're bosses? A day, two, three – and soon you will notice that the staff also sincerely smile at you not because you are the boss.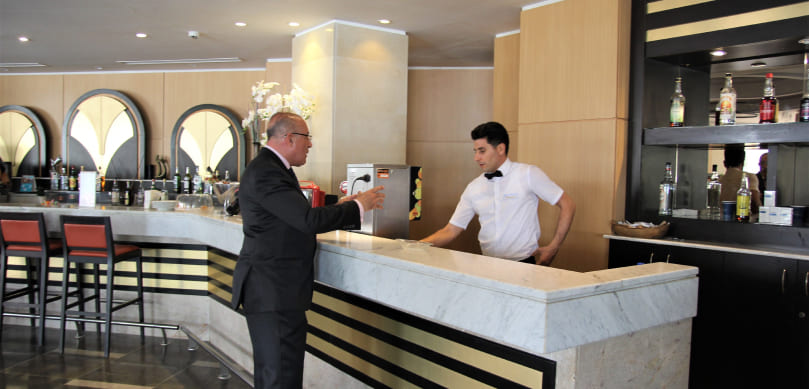 And what, in your opinion, is a business card of a hotel?
A great welcome for guests. If it fails, all other efforts will fail. Even if you then serve king prawns for breakfast, guests won't be happy because their first impression was bad.
You should always try to give guests the heartiest welcome, if possible, pay attention to each guest, which is very difficult when, say, fifty people come to the hotel at once. Therefore, I really like the tradition of Novostar Hotels, when guests are greeted by a team of animators, and then a warm welcome continues at the reception.
What changes in hotels with the start of cooperation with Novostar? Please tell us about it by the example of Khayam Garden.
The Novostar staff is very competent and well-trained, I have always explained to my subordinates that Novostar employees work in hotels to help us. If guests are dissatisfied with anything, it's not a problem of Novostar or the hotel, it's our common problem, so we must work together to find the best solution. Cooperation with Novostar professionals allowed us to reach the highest possible level, as evidenced by both the rating of the hotel and the reviews of our guests.
And personally, weren't you skeptical about such cooperation at first?
Of course, at first we all wondered why you teach us to work if we already know everything and are able to do it. But it turned out that demanding and very active, professional participation can be extremely useful.
I remember how the director of housekeeping came to my office, indignant about Novostar employees who were "interfering" in her work, saying about the insufficiently deep cleaning carried out in some rooms. I told her that they were there not to criticize and explained that she just needed to do her job properly, then Novostar staff simply wouldn't have anything to point out. We had to adapt to achieve high results.
What is the most valuable thing for you in cooperation with Novostar?
Firstly, it is an amiable mood and friendly atmosphere that Novostar employees bring to hotels. Secondly, professionalism, seriousness and consistency. Respect shown to the hotel staff, a desire to help in solving a common problem, suggestions and ideas – all these things really encourage cooperation. If Novostar personnel just gave orders to the hotel directors, everyone would silently agree, but no one would lift a finger.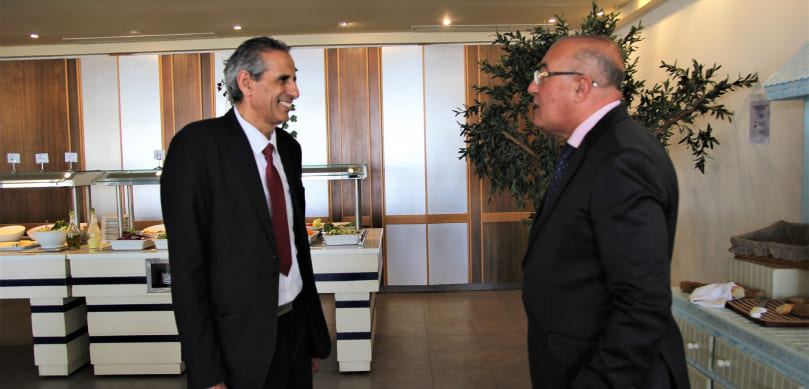 Is it true that you are one of the top ten managers in Tunisia?
Yes, in 2019, a competition among the General Managers of Tunisian hotels was held, and according to its results, I was awarded the title of the best manager. But I prefer to say that I am only one of the best as every manager has his/ her own advantages and disadvantages: someone is better in finance, someone − in public relations, someone − in food & beverage.
What helped you to get this award, what skills and knowledge?
My education, reputation, biculturalism, and tolerance. Only an open-minded person can understand people from different cultures. If guests come to you with a problem and you perceive it only from the point of view of your mentality, you won't be able to help them. For a German the food will be bad if there are no sausages and tomatoes, and actually, it doesn't mean at all that the food is really bad. An Englishman will be disappointed if there is no pudding on the menu… And it's really not about the quality of food, it's about culture. An intolerant hotel manager with a closed mind won't be able to deal with such issues properly.
However, I'd like to point out that a hotel General Manager will never be a successful one if he/ she lacks the hotel owner's trust. It's necessary to build a good relationship with the owner, you need to show him/ her what you are capable of, and not just have a good reputation. Significant changes are possible only with the trust of the owner! After all, I can't, for example, make a decision to invest 100,000 dinars in the renovation of the kitchen all by myself.
What do you think led you to success in your career?
Running a hotel is not just a job that I get paid for, it's my passion. When you do what you love, put your heart and soul into it and enjoy it, it's very easy to succeed, because you become not just a manager, but a leader, and then people not just carry out your instructions, but respect you. They'll follow you anywhere!
Do you want the hotel to achieve a new level with highest ratings? Your employees will do everything for it if they believe in you. And you should also be self-confident and have a mindset of a winner, otherwise you won't be able to convince the others of anything. My motto is: with a boss employees obey, with a manager employees think and with a leader they grow!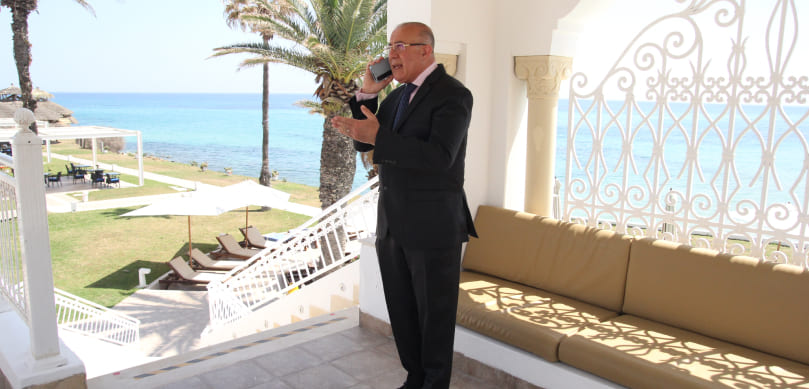 And what is the difference between an ordinary manager and a leader?
You should try not just to do your job well, but to strive to ensure that employees do it with joy. They should see and feel that you are the same person as them. It's easy to become a "colonel" and shout at subordinates – the result will be instant, but very short-term. With such an attitude to the staff, it won't be possible to introduce long-term positive changes.
A waiter can provide exceptional service and smile sincerely when his boss is a leader, and the same waiter will just perform his duties automatically like a machine if his boss just earns the money being present at work in the allotted time. The task of the hotel manager is to create a right atmosphere. You need to be very patient and work systematically to improve corporate culture.
In Novostar Bel Azur, after a year of my leadership, one of the regular guests who has been coming to the hotel for twenty years, noticed that we've brought about considerable changes and together our team has raised the level of service.
What three personal qualities do you consider the most valuable and important for people working in tourism and, in particular, in hotels?
The first and most important quality is competence, which is based on specialized education. If you want to become a receptionist, get a relevant education, a bartender or a waiter – undergo training in these specialties. If you are just a nephew of the General Manager or a cousin of the hotel owner − nothing will work out, it doesn't work that way.
The second is friendliness and openness. I never hire unfriendly applicants. When you do something for guests with kindness, they feel it. If a guest informs me that this or that hotel employee is doing his/ her job in a bad mood or aggressively, I tell the subordinate that he/she has a choice: to change an attitude or look for another job. But Tunisians are mostly given a chance to be friendly by nature.
The third main quality is seriousness and responsibility. It is impossible to achieve success without these qualities. And first of all, I'm talking about being serious about yourself, about self-control. For example, employees must come to work by 8:00. I could come whenever I want but I also come by 8:00. Sometimes in high season I have to ask employees to stay a little late, and they do it because they see that I am at work until late at night. I never demand my subordinates to do anything that I don't do myself.
What do you consider to be the advantages of hotel service in Tunisia?
The advantage of our hotel service is the natural kindness and hospitality of Tunisians, tolerance to foreign lifestyle and culture. And a crucial role is occupied by the willingness to master foreign languages at least at a basic level. It is very important, as communication with guests is simply necessary.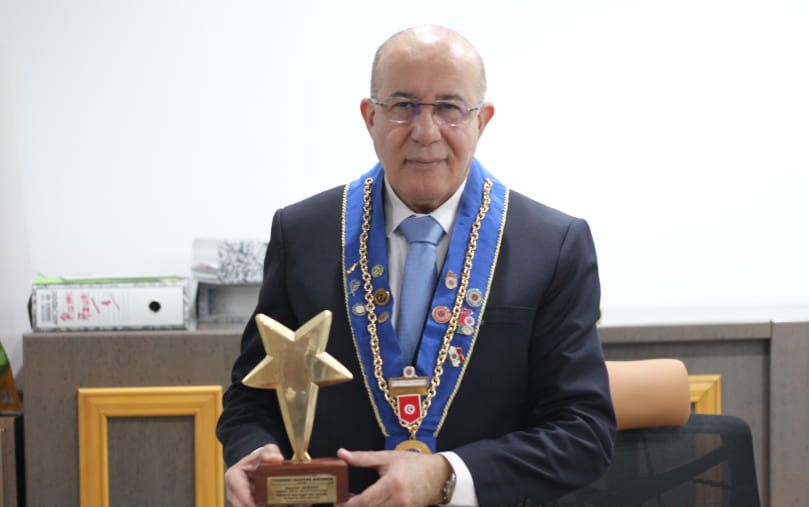 We know that you really like traveling. What do you pay attention to when traveling – as a tourist and as a professional?
I travel with my family, I have four children and a wonderful wife, and I am primarily looking for hotels for a good family holiday, I pay attention to the presence of a playground, a mini club, the location of the hotel away from noisy nightclubs and discos. Comfortable rooms are of great importance for me. I am not looking for luxury hotels, the main thing for me is a good level of service and food.
Of course, as a professional, I can identify all the shortcomings, and I have to put a lot of effort to "switch off" from the working mode for a while and devote myself completely to the holiday. I try to concentrate on the fact that even if I can see that something isn't perfect, I'm here not to criticize.
After COVID-19 the tourism industry still suffers a decline. How do you think tourism in Tunisia will develop in the next five years?
Unfortunately, it's impossible to predict what will happen in the coming years, because unexpected events in the world occur almost every day. However, I believe that Tunisia will be one of the most promising tourist destinations, since our country is located close to Europe, and a vacation here can be quite budget-friendly.
After a two-year pause related to the borders closure and the suspension of traveling during the pandemic, Tunisian hoteliers have to make every effort to develop their businesses, which means to improve the quality of provided services significantly since it's the only way to attract customers. Every guest in a hotel is crucially important. The crisis in the tourism industry has an extremely negative impact on the state of affairs in the country, so the return of guests to hotels also means the revival of our economy, it's literally a matter of national importance.
If you want to learn more about tourism in Tunisia, read the interview with the General Manager of another Tunisian hotel, Club Novostar Sol Azur Beach Congress on our website!