Riadh Agoun: My First Wife is My Work!
"I came to the hotel as a secret guest and booked a room for two nights. No one knew that I was a new manager, I just gave my ID-card to the reception and paid. Those 48 hours allowed me to see the hotel staff in their natural state, to check things out from the inside," Mr Riadh Agoun, the General Manager of the Tunisian hotel Club Novostar Sol Azur Beach Congress 4*, shares his professional life hack.
However, this man has many efficiency secrets. After 30 years of working in tourism he has become a real expert in the hospitality industry. There's a lot to learn from Mr Riadh as a professional and as a person. He's keen on business, able to achieve any goals, responsible… But it's better that he tells about all these things by himself.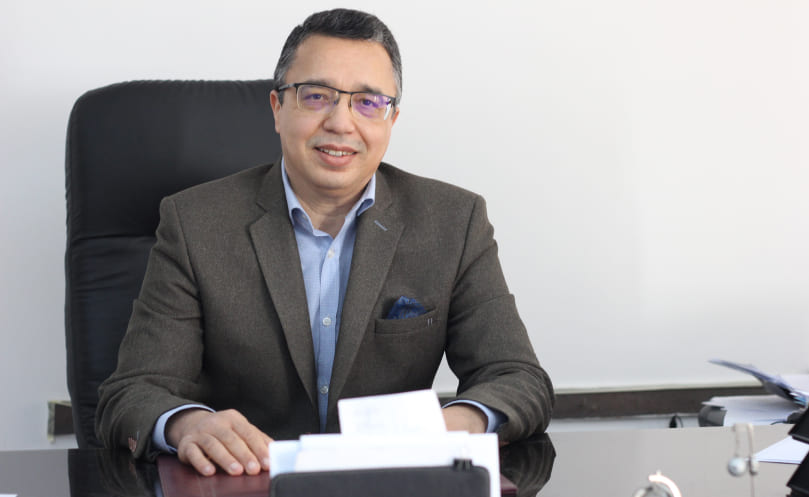 How did your career in tourism start?
I studied Business & Management in IHEC Carthage (the Carthage High Commercial Studies Institute), so I could make a career in banking, finance and many other fields. After completing my education, for a year and a half I held a managerial position at the airport, in OACA (the Tunisian Civil Aviation and Airports Authority) which was then called OPAT (the Office of Tunisian Airports). It is a Tunisian public sector organization responsible for the management, operation, maintenance and development of international airports, as well as regional and local control of air navigation and its services in Tunisia.
I started my career in tourism in 1992 when I met Mr Hosni Djemmali, the owner of the Sangho hotel chain. I went to Morocco and my life changed significantly. It turned out to be quite different from the quiet work at the airport from 8:00 to 16:00.

Did you regret that decision?
No, I've never had such a thought. I really love my job, it's my main priority.
I remember well the moment when I met my future wife, it happened on October 2, 1994. I was very much in love and after a while I asked her to marry me but I warned her that she would only be my second wife.
She got angry as she had wasted so much time on me, since I had already been married. Then I explained to her that my first wife was my job. I gave her a choice: to build a relationship with me or seek happiness with another man who would always come home on time. And she chose me. Now my wife sometimes jokes that she should have said "no" to my proposal because from time to time I work almost round the clock.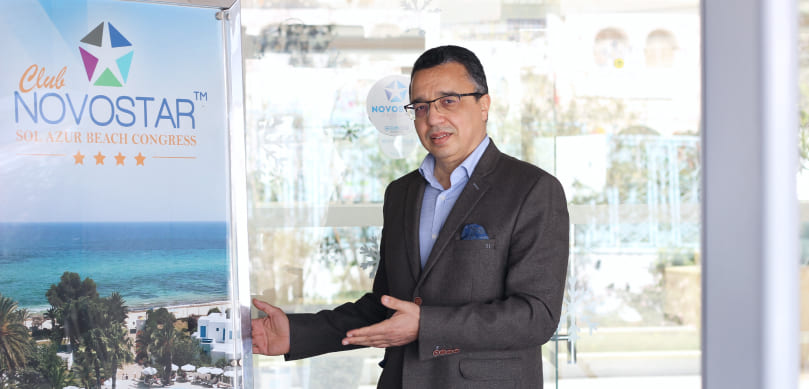 You started working in the tourism industry right in the senior positions, didn't you?
At that time it was assumed that only a person who had studied Food and Beverage Service should manage a hotel. Nevertheless, Mr Hosni Djemmali held a different opinion: he was looking for a manager who had knowledge of business and hospitality management. During our meetings, he asked me a few technical questions and understood from my responses that together we could achieve success.
However, I also had some almost childhood experience of participating in hotel animation shows. It was on Kerkennah Islands located not far from Djerba Island, I was in high school then. And I got into the animation team quite by chance: I saw the rehearsals of a night show, came to the animation chief, asked why they didn't stage famous Michael Jackson's dances from the "Thriller" video, and then explained the choreography. He liked the idea and invited me to join the team, but without payment. I agreed.
What was your first working day as a General Manager?
On my first day I came to the hotel as a secret guest and booked a room for two nights. No one knew that I was a new manager, I just gave my ID-card to the reception and paid. During those days I thoroughly explored every corner of the hotel.
I even managed to get into rooms which guests aren't allowed to enter, for example, the technical area and the kitchen. I went in there, and if one of the staff members asked what I was doing there, I apologized and said that I got the wrong door. Those 48 hours allowed me to see the hotel staff in their natural state, not prepared to see me.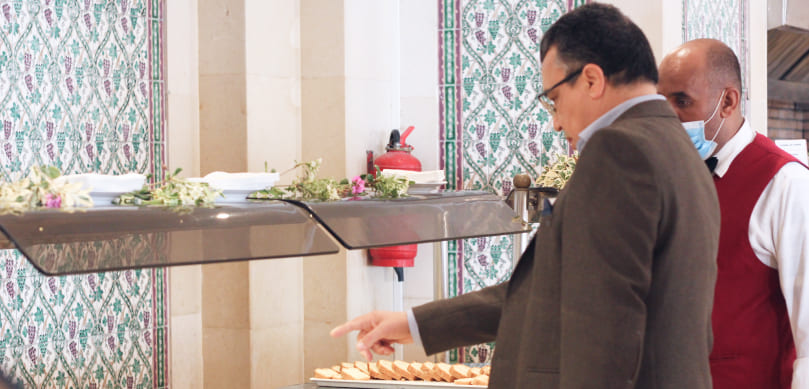 How did you obtain your current position?
As you already know, I worked for the Sangho hotel chain. In addition, I collaborated with an Italian company in Tabarka, where our big project, unfortunately, was not completed. I also worked in Tozeur at the Phaedra Hotel, and in the capital of the country, Tunis, at the Excel Hotel. Moreover, I worked at the Hotel Le Prince, now it is Novostar Khayam Garden Beach & Spa.
One day I saw a vacancy announcement for the position of General Manager in a 4-star hotel with a large congress center. I thought that the only thing missing from my CV is the experience of managing a hotel with great opportunities for MICE tourism, that is, for organizing and holding corporate events. I decided to apply for the job, and it was the turning point in my career. In 2007 I joined the Azur Hotels chain.
There are three hotels with a common infrastructure on the territory of the complex, and I had a chance to work in each of them. After 15 years of working here I have gained experience in managing the Hotel Sol Azur with a congress center and casino, the Hotel Royal Azur with a thalasso center and golf courses, and the Hotel Bel Azur with a bungalow complex.
Is it difficult to work as a manager, manage a team?
In the middle of 2003, when I was working in Tozeur, the owner of the hotel said that we would have to close the hotel. I asked him to let me offer the employees to be on half pay for the following three months in order to make it till the beginning of the season, when we would have a lot of guests and be able to earn income. The owner of the hotel allowed me to try, although he was sure that none of the staff members would agree to such conditions.
On my way to the conference room, I was imagining that the employees would beat me or go on strike. I came in and announced the hotel closure, then I offered that half-measure to deal with financial problems, honestly warning about all the difficulties. I will remember that day for the rest of my life, because I was almost sure that no more than 10% of people would agree to work for half of their salaries. But everybody agreed. So we made it to the beginning of the season, did not close the hotel and saved jobs.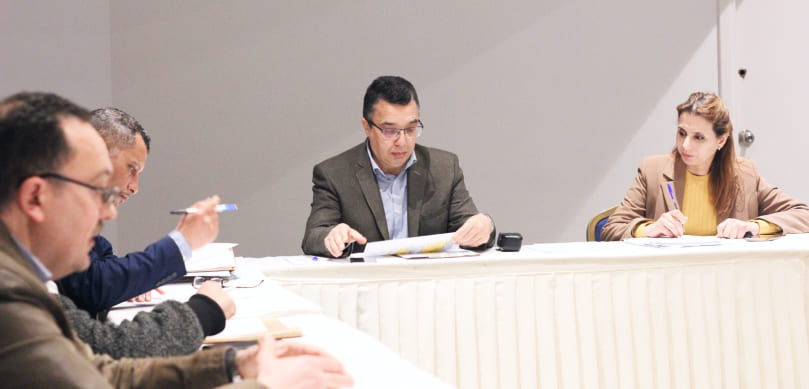 Great! But it's a bit of a sad story, though with a happy ending. Are there any funny stories from your work?
When I took the Hotel Bel Azur over in August 2016, there were only 80 people staying in the hotel. A year later at the same time the hotel's occupation was 998 guests, we increased the number of residents twelve times.
And I remember that the owner of the hotel asked me why I hadn't stayed overnight in a hotel room with the head of the accommodation department, so that the total occupation had reached a round number of 1000 guests. Yes, I should have done that… But, of course, this is just a joke. In fact, numbers are not the main thing for me at all. The main thing is happy guests who come back to us again and again, from year to year. Although, of course, I am proud of the improvements we have made in sales and other indicators.
Let's talk about cooperation between Azur Hotels and Novostar. Tell us a little bit about the team of this hotel, about the people who work with you every day.
I started working at Azur Hotels in May 2007. A month later, I met here Mohamed Saadaoui, the owner of the international group of companies Carthage Group, a part of which is Novostar Hotels chain. And I really like working with Novostar because you and your colleagues help me to see the problem areas where the quality of service should be improved.
Collaboration with Novostar administrator, guest relation and quality managers, a report on the preparation of rooms for the season and painstaking, thorough preparation before each arrival − this is a great system that helps me as the hotel General Manager not to lose sight of a single detail. You are partners who help us improve.
Your colleague Julia, Novostar employee, had worked with me for 3 years; she constantly came to my office and told me what should be fixed and what the guests were dissatisfied with. Sometimes it seemed to me that she asked for too many things, but then I realized that Julia was doing it just for the tourists to be satisfied with their vacation. I sincerely admire her professionalism.
How do you and your team manage to maintain a balance and be a favourite hotel of international guests?
Algerian, Tunisian, British guests, as well as tourists from Western and Eastern Europe have stayed in our hotel. The British always want all the rules to be followed and have everything in order; the French are extremely fussy and complain about every little thing, the Algerians and Tunisians are the most difficult guests I have ever dealt with.
Everyone is very different, but I always tell the team that we should treat every tourist like a king or queen, that's the secret.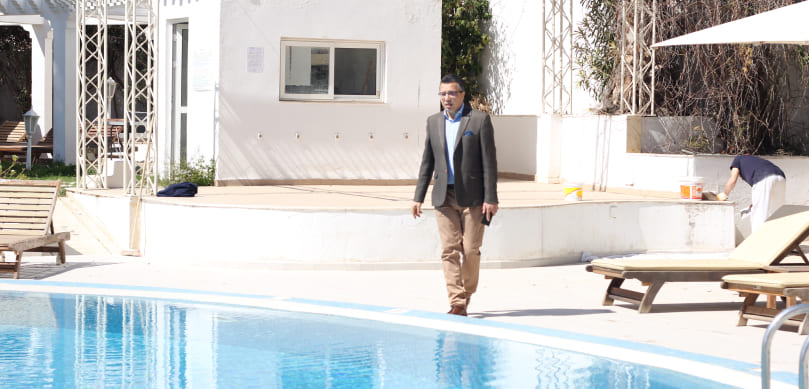 You've mentioned MICE-tourism, corporate events. Do you have any story related to this part of your work?
About ten years ago we organized a European congress, in which some speakers were Nobel Prize laureates from different countries. They were not in Tunisia, so we had to organize their communication by audio with the use of satellite technologies. At that time, it was an extremely difficult technical solution, and we are proud that we coped with such a task very well.
What kind of relationship do you have with hotel guests?
Some years ago a German lady stayed in the hotel. When we met, she asked if I could offer her a good price for accommodation so that she would stay in the hotel for a year. When I asked why she wanted to live there permanently, the woman replied that she was absolutely alone, she had no family and no relatives – she lived in an apartment on the seventh floor and didn't know her neighbors. The guest confessed that she was afraid to die, and no one, not even her neighbors, would know about it.
That request touched me very much, because the woman said that she had found her family at our hotel. I went to the police to find out if it would be legal for her to stay. There I was told that the guest should send an official request, since she had only a visa for three months, and it was expiring. I also contacted a bank to find out if it was possible for a tourist to open an account. That problem became almost personal for me.
In general, the most valuable thing for me is when guests like something more than just the sea, beautiful views and service. When they come back to us because of the staff who share their whole souls and positive emotions.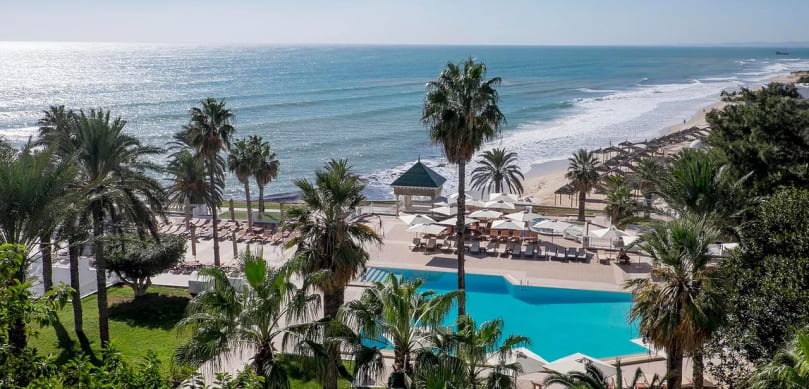 Your involvement and passionate interest in making guests fully satisfied by their stay in your hotel are really impressive…
I remember another occasion happened at the Hotel Sol Azur. A guest from Switzerland came to the reception and asked to see the General Manager urgently. When I arrived, she was in tears, and I thought that something terrible had happened. She took my hand and led me into the elevator, we went up to the ChichKhan restaurant on the third floor, where the woman showed me Tunisian newlyweds. The couple was sitting at a table completely filled with plates with various dishes, there was not an inch of free space. A guest from Switzerland said that I should not allow such criminal behavior, because people in Ethiopia are dying in famines.
I explained to her that as a General Manager, I can only recommend guests to take smaller portions of food, I had no rights to make them do one way or another. The tourist was very upset, she had been to Africa many times and participated in various social activities, so she took it very much to heart. I am sure that if you had seen her tears, you would not have been able to remain indifferent either, you would have tried to support her somehow.
Although sometimes I make blunders. Every day I get a list of guests who celebrate their birthdays at the hotel. One day I saw the name of one of the tourists, Robert, on such a list. Next day I met him early in the morning at breakfast. I came up and wished him a happy birthday and Robert replied that I was the only one who did it, as his wife, unfortunately, had forgotten… He looked very upset, and from that moment I decided that I would wait till the evening to give my wishes in order to let the family and friends of guests to do their job first.
Were there moments of hesitation and doubt when you were ready to do away with tourism and hotel business once and for all?
French people say "sept fois à terre, huit fois debout" which literally means "fall down seven times and rise eight times". Events in the USA on September 11, 2001, the global financial crisis in 2008, the revolution in Tunisia, the coronavirus pandemic… Every time I realized that dark times had come but I found the strength to keep going and believe that tourism in Tunisia would make it. I'm extremely glad and satisfied when I share everything we have with guests and a holiday becomes a dream come true for them. I am pleased that tourists often don't want to finish their vacation and go home literally with tears in their eyes.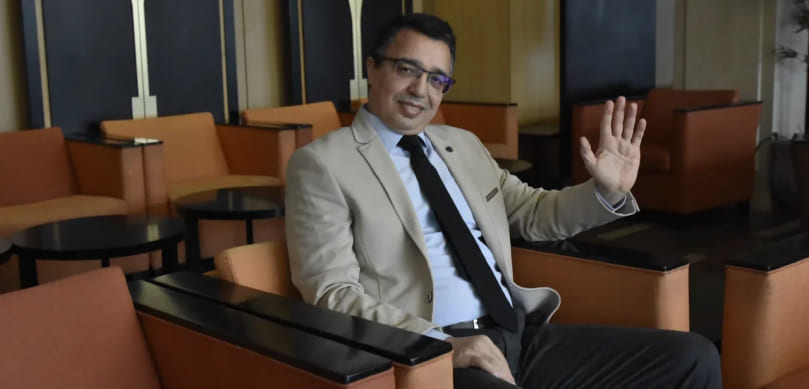 What would you advise young specialists who are just starting their careers in the hospitality industry?
Working in tourism implies constant meetings with new people, including those whose expectations of a holiday have not been met, or with those who belong to a completely different culture. You need to be able to accept it.
How do you prefer spending your days-off or holidays, taking into account the fact that arranging vacations for others is your daily routine?
If I have free time, I travel and not only abroad but within the country as well. For example, I often go to Djerba, check and compare different hotels and guest houses. I have recently visited two guest houses – this direction in Tunisian tourism is quite new, so it's interesting for me. I like visiting hotels and see how meals and public places are arranged, what is better and worse there in comparison with our hotel. In short, even when I'm on vacation, my mind is still at work because I love it so much.