Novostar Hotel Has Got a «Quality Mark» from TripAdvisor
Novostar Khayam Garden Beach & Spa 4* got the Travelers' Choice Award for 2021! And this is not the first award from the powerful international platform TripAdvisor, our hotel has already been named among the best ones according to the results of the Travelers' Choice from 2014 to 2020. It is a great honor for everybody working in the hospitality industry to receive such high ratings!
The highest quality of service, a star animation team, stylish rooms, convenient location — that's what the guests of the Novostar Khayam Garden Beach & Spa 4* like. And such opinions are the main selection criteria for TripAdvisor, the world's largest Internet platform for travelers. It should be noted that only 10% of hotels which get positive reviews at this website on a regular basis can be awarded the Travelers' Choice, and this fact makes this award even more valuable for us.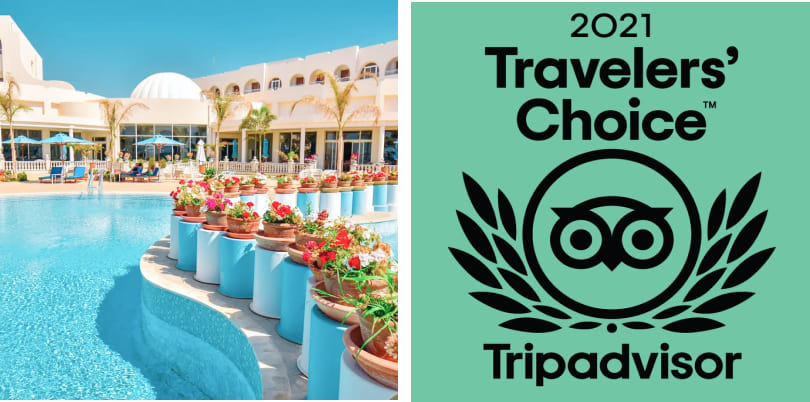 The winners of Travelers' Choice are picked by careful analysis of tourists' impressions. The website's algorithms take into account the number and quality of ratings: this is actually an independent vote – there is no specially selected jury, no qualifying rounds, or any monetary contributions paid by the contest participants. The main criterion that TripAdvisor focuses on when summarizing the results is just the opinions of travelers – and they are, without exaggeration, millions of tourists from dozens of countries around the world who express their thoughts about tourist destinations, airlines, restaurants, excursions, entertainment and, of course, about hotels.
We are very pleased to become the owners of such a prestigious quality mark, the staff of Novostar Khayam Garden Beach & Spa 4* do everything possible to ensure that a holiday or a business trip spent here will bring only joy and pleasure to the guests. We are doing our best for you, and the best confirmation of it is the Travelers' Choice Award from the international travel platform TripAdvisor!