Happy Birthday, Novostar!
Imagine a hotel without its staff as if they all have gone somewhere for a while.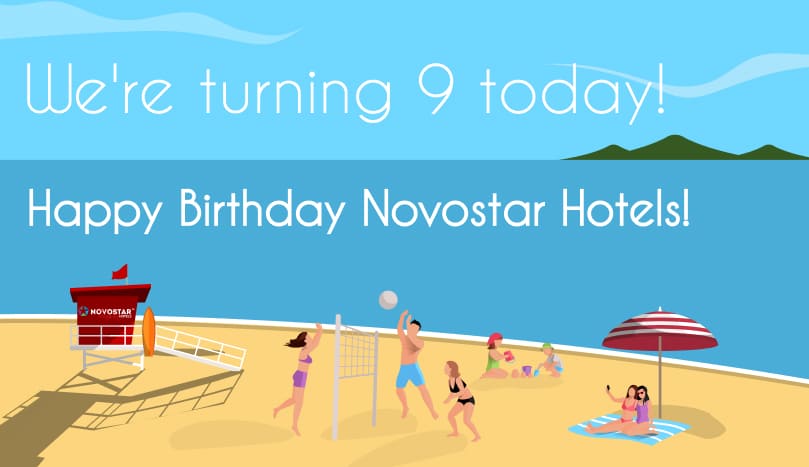 It has immediately become quieter in the hotel – animators have disappeared and guests have got bored. Then stoves have started getting colder in restaurants and snack-bars. After that the hotel has become not cozy anymore as public areas and rooms hadn't been cleaned and bed linen hadn't been changed. Later the hotel has started ruining because nobody has fixed broken things, appliances have stopped working. The phone has been ringing at the reception but nobody has picked it up…
Why are we so pessimistic on this special day? Because we want to remind everyone that a hotel chain is, first of all, its people, its team. It's people who create the atmosphere in a hotel thanks to which guests go home happy and well-rested and strive to come back to the hotel again. It's not walls and furniture and even not the sun and the sea which make it, only the staff of a hotel.
Novostar team which started getting together in 2013 when the very first hotel was open on the 8th of June, celebrates today the birthday of Novostar Hotels. One hotel is not a chain at all but since that time the team has been getting stronger and stronger. New hotels joined the chain and the team got bigger. The tourism industry got affected by the political situation in the world − the team got more professional and expanded the geography of hotels' guests. People all over the world were fighting against the COVID-19 Pandemic and Novostar Hotels team has reached a new high level of ensuring the safety of guests in the hotels!
We wish all the members of this friendly team to be strong and close-knit, see as many smiles of guests as possible and fulfil new interesting and creative tasks!