In a Chase of The Expendables
We are always sensitive to the wishes of travelers coming to Tunisia but it's especially valuable when guests come to the country with a specific request. Whether it is a musical, cultural or historical topic, our specialists can meet the needs of a tour group by adjusting the excursion programme to some idea.
Thanks to it, a few days ago we made an unusual tour while preparing to which we had to learn more about the history of modern cinema.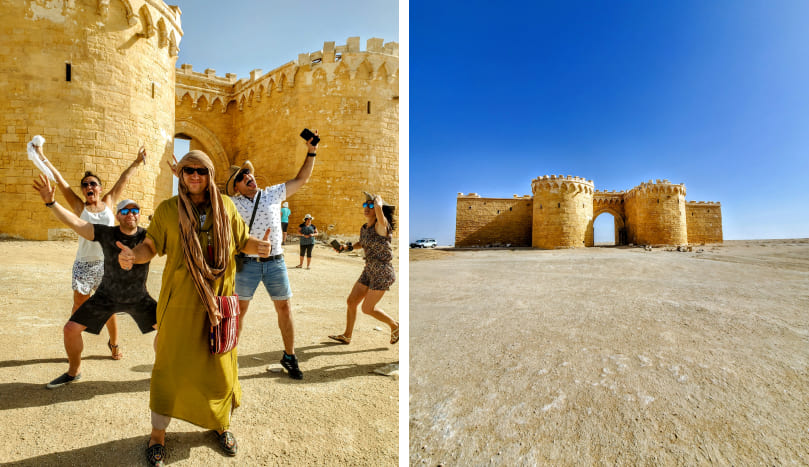 In the group of Bulgarian tourists who came to Tunisia on vacation, there were many fans of the film called The Expendables. The action thriller spanning a film series has many fans who love action movies of 80s and 90s as the director and the leading actor Sylvester Stallone managed to bring together all their stars such as Jason Statham, Jet Li, Dolph Lundgren, Bruce Willis, Arnold Schwarzenegger and others.
We really did our best to get any confirmation that a part of the film was shot in Tunisia, since, in addition to The Star Wars, many movies were made here, for example The English Patient, Angelique and the Sultan, but we didn't find reliable information, only some discussions on the Internet and stories from the locals. However, our guests of the tour operator Emerald Travel can also be called expendables as they were absolutely not confused by the absence of proving facts, so the guide changed the tour programme a little bit so the travelers could pursue their cinematic interest. Thus, the guests visited the fort Ksar Jdid which is not far from the place called Ong Jemel (Camel's neck).
In the photos you can see not only the fort in the middle of the desert but the air temperature that was there when the tourists had their cinematic journey and the inhabitants of the desert that they saw.