"Velvet" Season in Tunisia : Travelling for Health
A difficult question: when is a perfect time to go to Tunisia if you want to have a holiday in hot Africa but can't, really can't stand the summer heat? Windy and rainy weather is not an option, either.
The answer is quite simple: come to this wonderful country in September or October, when summer is over in Europe… but you can and you definitely should extend it here!
Hmmm… Why should you?
The answer to this question is simple, too. You should come to Tunisia in September or October because travelling here is this time of the year will bring tremendous health benefits. And this is really important, isn't it?
In short, the "velvet" season. Find out the details!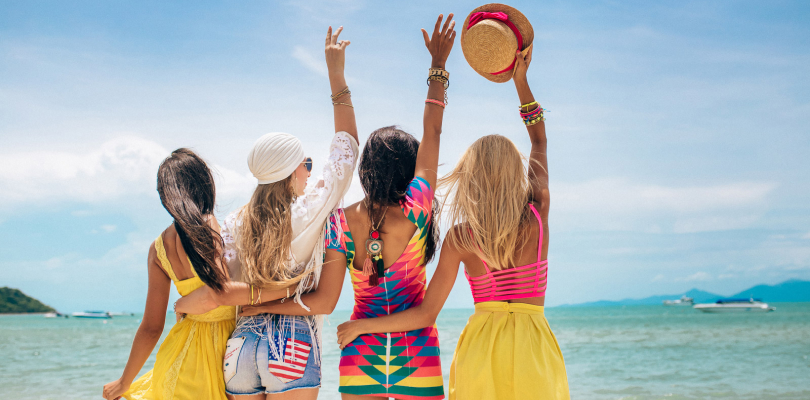 Air and water temperature
Beach holidays in Tunisia in this time of the year is almost perfect. Golden sand on the beach is warm and soft, there is no jellyfish and the weather…
You can sunbathe and swim and not be afraid of getting heatstroke because the temperature usually doesn't rise much higher than 30°C. No, it happens sometimes, of course, but the average daytime temperature in the first half of September is 28-30°C and 26-28°C in the second half of the month. Evenings are even more comfortable with the average temperature 25-26°C, while at tight it is 24°C.
The sea, which has absorbed all the warmth of the summer sun, is not in a hurry to give it away, that's why the water temperature in September, as a rule, is approximately equal to the air temperature: 26-27°C at the beginning of the month and 25°C at the end.
October is slightly cooler than September: the average air temperature during the day is 24-26°C, and at night it is 21°C. Sea water in early October is warmed up to about 24.5°C, it is almost like fresh milk. In the second half of the month the water seems to be quite chilly, but can you imagine what health benefits swimming in such water will bring?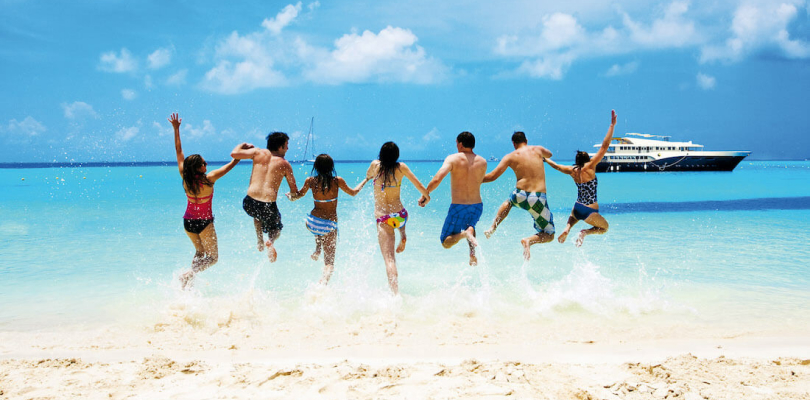 Yes, it can be rainy in Tunisia in September and October, but showers are usually intermittent. If it drizzled in the evening, be sure that next morning you can go to the beach again.
Judge for yourself: according to the statistics, there are more than twenty perfect sunny days in October in Tunisia.
However, it seems fair to note that if you go to Tunisia at the very end of October, you can expect a cool breeze, so don't forget to pack at least one sweatshirt. But, nevertheless, it is still summer!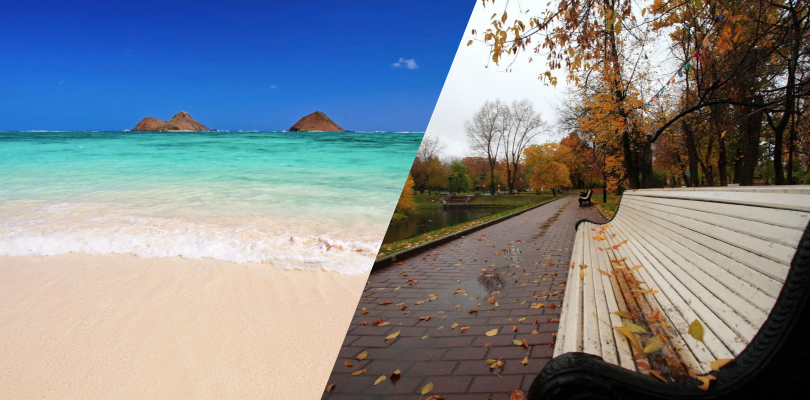 The benefits of thalassotherapy
In September and October in Tunisia thalassotherapy becomes especially popular. Thalassotherapy is healing with the help of natural remedies such as sea water, algae, oils and mud.
Pressure drops, back and joint pain, insomnia – thalassotherapy helps to deal with all these conditions. But the main benefit is the stimulation of immunity, the development of the ability to resist diseases which is so important nowadays, taking into account the coronavirus pandemic.

However, the overall strengthening of the body and the improvement of its adaptive properties is not all. Thalassotherapy has an amazing rejuvenating effect, it is a truly effective means of restoring and maintaining the beauty. It literally provides numerous benefits for those who love and cherish their body – or for those who are finally going to start loving and cherishing it in every possible way. The "velvet" season is the perfect time to experience thalassotherapy for the first time!
Massages, wraps, gommage, hammam… In Tunisian thalasso centers you can try short one-day courses, but if you want to feel the life-giving effect of the procedures more fully – it is better to take at least three-days courses.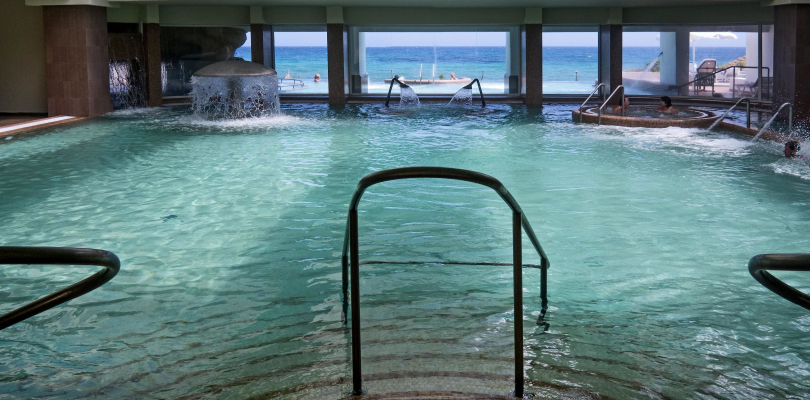 Pomegranates, oranges and dates
This is a special pleasure and you can go to Tunisia in autumn at least to eat plenty of fruits.
Juicy and fragrant. The ones that you can try only here.
For example, pomegranates with light yellow seeds instead of bright red. And not some stale ones that flew halfway around the world in the cargo compartment of an airplane, but just picked, the freshest! They are very tasty – and if you want to catch the pomegranate season in full swing, come to Tunisia in September.
But October is also rich in harvest – for example, citrus fruits: oranges, clementines, tangerines. And also dates, which ripen and gain vitamins – since we are talking about health – throughout the summer and, finally, by the "velvet" season, they become simply divine.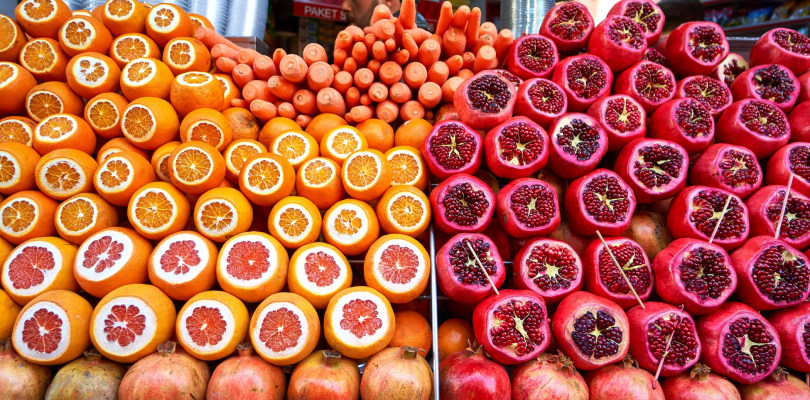 Joys for your eyes and for your soul
Yes, going on excursions in Tunisia and delight yourself with seeing the most interesting local attractions is really cool even in summer. But… sometimes it's incredibly hot!
Of course, travelling by buses with air conditioning is comfortable in any weather, even if the temperature rises up to 35, 37 or 42°С. However, a perfect time to go sightseeing, especially for people, who can't stand the heat, is the "velvet" season.
We will describe it in details in our next article, so stay tuned.