Novastoria: #1 Italian Restaurant in Hammamet According to Restaurant Guru
We're rated #1! Restaurant Guru, one of the most popular websites for gourmets with over thirty million monthly active users, has recognized Novastoria as the best Italian restaurant in Hammamet!
The rating includes 15 Italian restaurants in total, all of them are located in the resort town of Hammamet on the North African Mediterranean coast. Be sure, here they really know a lot about culinary and hospitality, we've had serious competitors.
However, Novastoria Family Restaurant has decisive advantages. Convenient location, friendly home-like atmosphere, high quality of service – all these things really matter. Moreover, the restaurant boasts a skillful chef with considerable work experience. He's a dazzling virtuoso who kneads the dough by himself and creates culinary masterpieces of it.
Tagliatelle, gnocchi or ravioli, what do you like most? Or maybe you prefer pizza? In Novastoria it's juicy with a pillowy chewy crust, yummy! There's also risotto, various salads, fish and meat dishes. And instead of bread there is fresh focaccia, Italian wheat tortillas, which are baked just before serving.
Nevertheless, the rating created by Restaurant Guru isn't limited to Italian restaurants only. Thus, Novastoria is rated #18 among all 160 restaurants situated in Hammamet.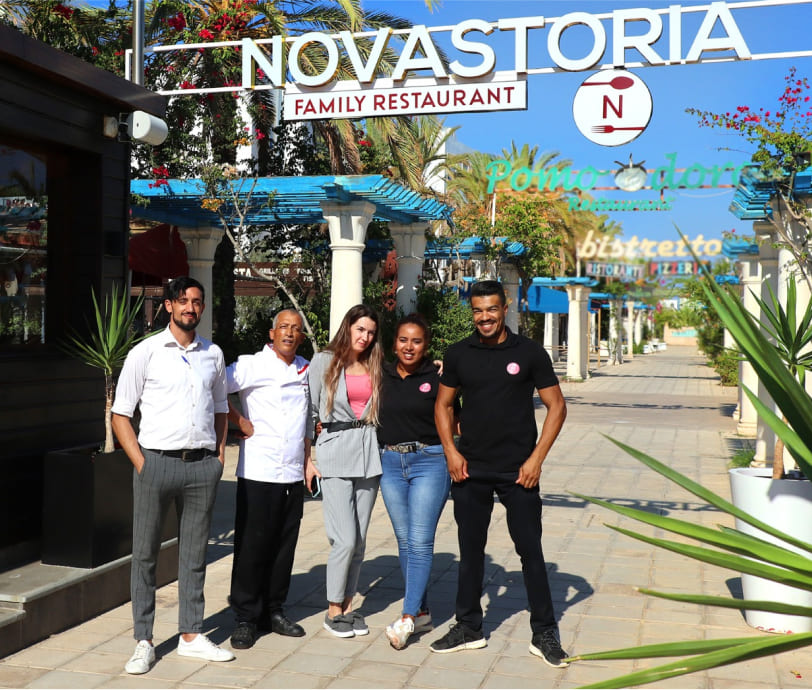 Restaurant Guru is a favorite app of travelers all over the world, it's a guide that can help anyone to find a perfect place to have a steak or a cup of coffee in a new city. Customers comments, reviews and ratings of leading agencies, menus, photos and opening hours – you can find all the necessary information on the website or in the app to choose a restaurant, bar or cafe that will better suit your needs.
Learn more about Novastoria on the restaurant page on our website.