A Christmas Market in Novastoria: Holidays Are Coming!
The Christmas season begins soon, so they are actively preparing for the festivities in Novastoria: the chef and cooks are planning a special menu, while others are decorating the restaurant dining rooms to make them reflect a festive mood and look cozier.
Moreover, in the new family restaurant by Novostar Hotels that specializes in Italian and European cuisines, the holidays start earlier than in many other places. Thus, on December 11, 2022 a Christmas market or un marché de Noël as they say in France, is held there.
Visitors can expect a warm atmosphere, much joy, pleasant surprises and tasty treats. Furthermore, there will be a real Santa Claus, in whose ear you can whisper all your wishes and be sure that they will definitely come true.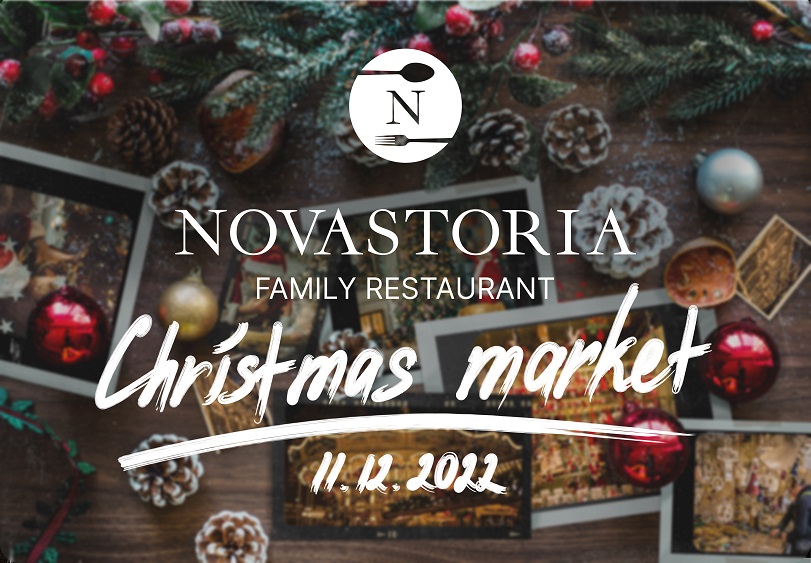 The program of our Marché de Noël is as follows:
fun activities for adults and children;
taking magical pictures with Santa;
special treats: Christmas snacks and hot drinks;
choosing festive gifts among various seasonal handmade items for sale;
warm and friendly atmosphere!
We're happy to invite you and your family, your peers, neighbors, colleagues and all Novostar friends to visit our wonderful Christmas market. Makers of handcrafted magic gifts are also welcome to rent a stall at our marketplace to sell your goods.
The event is held on Sunday, December 11, from 09:00 to 17:00 in Novastoria restaurant in Yasmine Hammamet. It'll be fun, join us!