Novastoria: How about a Home-Like Lunch for 360 People?
A special atmosphere in the new restaurant by Novostar Hotels attracts more and more clients. For example, we have recently made home-cooked lunch for 360 guests at a time: Novastoria was honored to host a group of people invited to Hammamet from different regions of Tunisia by the Ministry of Culture of the country.
Taking into account the fact that the capacity of the restaurant is no more than 120 diners at a time, the members of the delegation were served in three parts. However, no one had to face an agonizing wait, watching others enjoying their meals, since the staff of Novastoria skillfully played a pass with the company which provided transportation for the group. The culinary performance was put on highly professionally, without a slight hitch.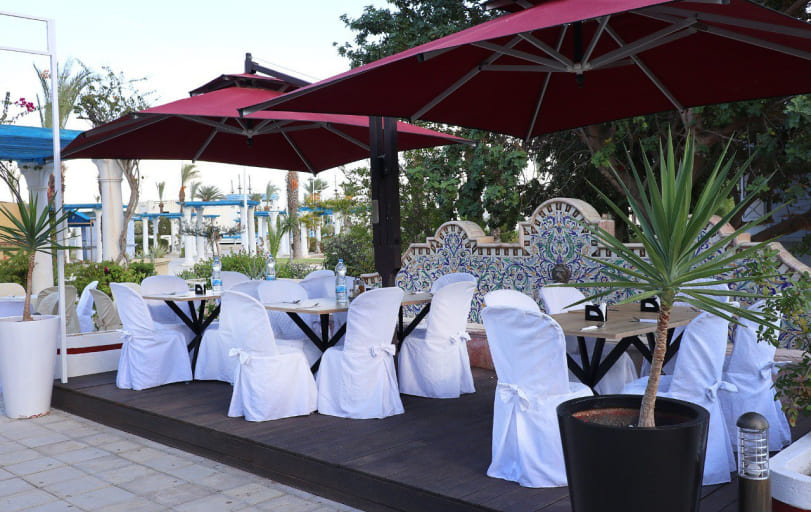 What is Novastoria?
It's a family restaurant specializing in Italian and European cuisines that is located in Yasmine Hammamet tourist area. The restaurant features several dining rooms with different lovely views: either over greenery or a marina where small private vessels, yachts and boats, are moored. There are also some tables outside by a fountain which are especially popular in hot summer.
Also an excellent chef with many years of experience works there. Before Novastoria he had been surprising with his skills the guests of one of the most popular Italian restaurants in Hammamet for many years. On the menu of Novastoria guests can find freshly made pasta, original salads, beef and poultry steaks, fish and seafood dishes, desserts and much more – there's a lot to please even the most spoiled gourmets.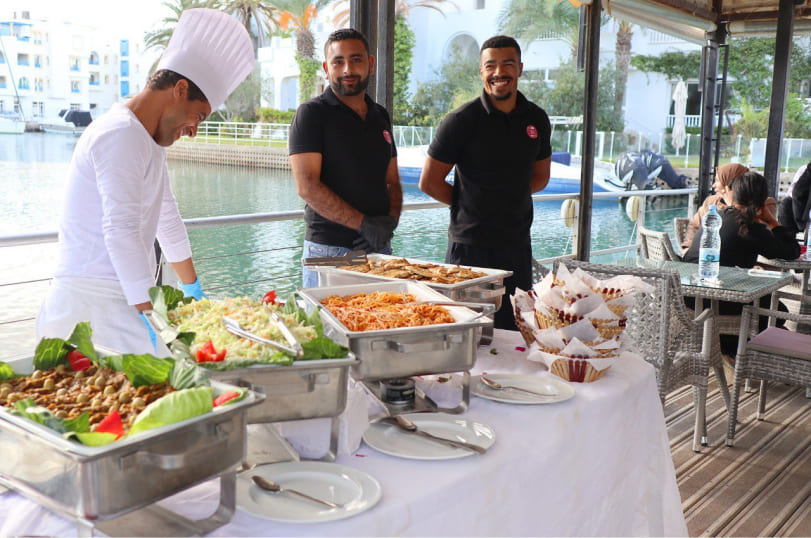 A Few Words about a Special Atmosphere
The organizers of the event for 360 people ordered delicious, but rather standard dishes: a seasonal salad, a turkey escalope, spaghetti with tomato sauce, and fruits. However, the organizers also had a special wish to have not just an ordinary business lunch but a home-like beautiful one.
And the team of Novastoria has managed to realize all the organizers' expectations. The guests highly appreciated the skills of the cooks, the setting of tables, service and cozy interiors.
The family restaurant by Novostar Hotels is open for holding events of any difficulty levels with a high number of participants. Our team is responsible and well-organized, we pay special attention to details and know how to adapt to any audience and its mood.