The Music of the Starry Sky: the Festival in El Jem Is Back!
It is an event that classical music lovers from all over the world have been waiting for. After a two-year break caused by the COVID-19 pandemic, the International Festival of Symphonic Music in El Jem is back! If you dream about taking a truly fantastic and memorable trip, now it's the right time to make this dream come true.
How will the event be held and why is it worth visiting if you have such an opportunity?
The International Festival of Symphonic Music in El Jem has been a world-famous cultural event for several decades. Well-known musicians perform in the concerts during the festival, this year they are virtuosos from Tunisia, Italy, Austria and Germany who will play the compositions of Mozart, Vivaldi, Verdi, Ennio Morricone and other composers under the starry sky of North Africa, in the ancient Tunisian Colosseum.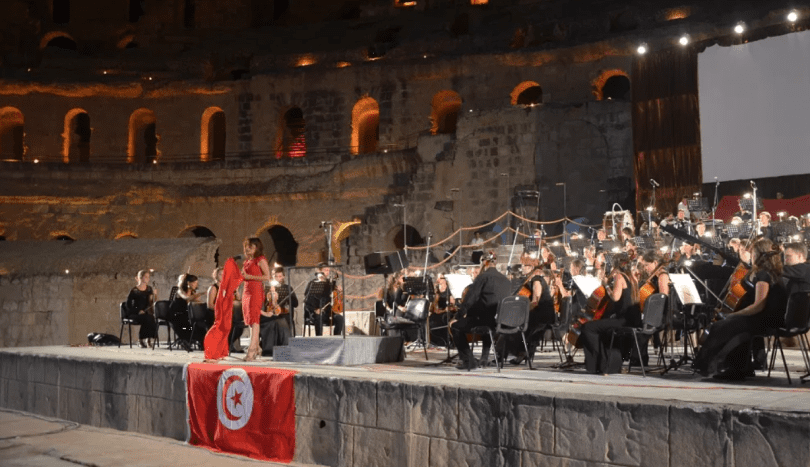 Just imagine, El Jem is a place where gladiator fights once took place, it's an ancient Roman amphitheater and there music that strikes a chord in the heart will be performed. An unforgettable and enjoyable experience is guaranteed!
In total, nine concerts will be held this year during the festival which takes place from July 12 to August 13. Carthage Group will organize the trip to El Jem completely and properly. The trip will cost 40-50 euros, depending on the date of the concert and the city from where the transfer starts. The price includes entry tickets, a round trip and a professional tour guide's assistance. Tourists are seated on the stands of the amphitheater. The departure from Nabeul/ Hammamet is at 19.00, the concert starts at 21.30 and ends at 00.00, the time may be slightly changed. The arrival back to the hotels located in Nabeul and Hammamet is about 02.00.
The event is aimed at an adult audience, so if you're thinking about attending the festival with your children, take into account that the price for them will be the same as for adults. However, there's a positive thing: the festival which is of highest importance for Tunisia, is sponsored by the state, that's why the tickets for the performance of internationally renowned virtuosos are available for quite a reasonable price. And they are really worth buying.
Here is the poster of the 35th International Festival of Symphonic Music in El Jem: