How to Get Your Child to Eat on Holiday in Tunisia
Children remain children on vacation
If a child refuses to eat, it does not mean that the food is not tasty, Before trying a dish, a child usually estimates, if it looks good or not, if the smell is appetizing enough, and if a plate is beautiful or ordinary. Only after that a kid tries the food, that's why you often need just to make a dish appealing and interesting to taste. So, in Novostar Hotels we pay special attention not only to the variety of food on the children's buffet but also to its serving. Also we recommend parents of picky-eaters to put a favorite plate and cup of your child in the luggage as all the food will seem tastier while eaten from his/ her familiar tableware.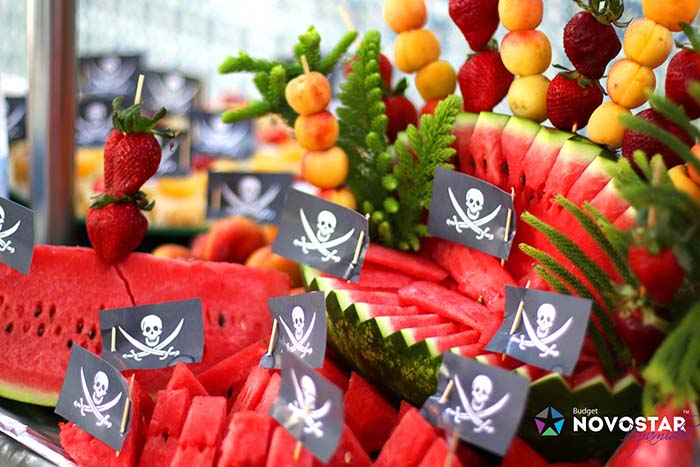 They eat… without gadgets!
A child's body is sensitive to a change in the usual diet. We do not recommend making your kid eat, stress does not help children to accept new or before-refused food. So, what to do? How to get your child to eat and not have a nervous breakdown?

We turned a holiday with children into carefree time! There is a children's buffet and special dining area in each Novostar Hotel. During the first hour of lunch and dinner children's animators assist young guests. A strict rule of the children's dining area states that no gadgets can be used here. Parents often use gadgets as a distraction because it is much easier to get your child to eat and have your own lunch while the kid is watching cartoons. But here, among the friends, children forget about gadgets and communicate with each other. Animators help them to choose a dish, cut it into small pieces, entertain the young guests with a conversation and make sure that the kids eat a sufficient amount of food. At the same time, parents can enjoy their meals, good wine and each other's company peacefully.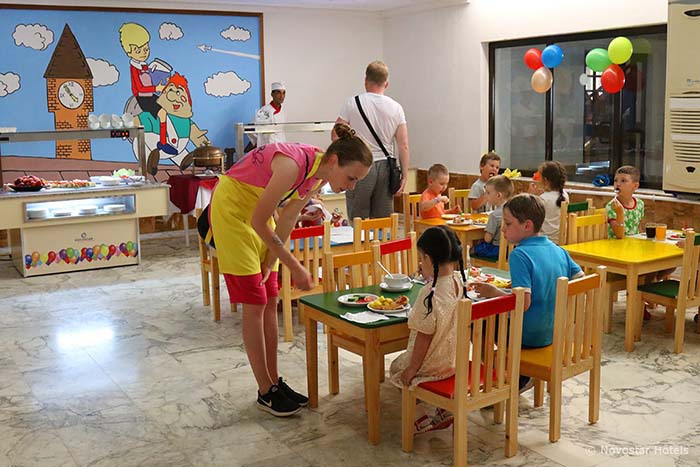 You can leave your child with animators only if he/she knows how to eat by him/herself. If the child needs to be fed, we invite parents to stay in the children's area with the child.
Children's buffet in Novostar Hotels
When developing a children's menu in our hotels, we take into account not only the national peculiarities of children's diets but different ages of the kids as well because the children's buffet should meet the needs of children from 2 to 12 years old. That's why you can find porridge, soups and dairy products in the menu.

Being picky-eaters and do not want to try new food is considered to be normal for kids of 2-3 years of age. Parents of babies can always find a blender in the restaurants of Novostar Hotels to mix basic vegetables and lean meat. For children of preschool and primary school age, a variety of healthy dishes with a minimum amount of spices and harmful fats is offered. Also we cook healthy fast food for teenagers: delicious burgers (meat, fish, vegetable), Italian pizza, chicken nuggets and fish sticks.