Hotels have no obligation to provide late snacks unless it is an Ultra All hotel. Hotels are not responsible for the charter program of tour operators: schedules, delays, postponements, etc. This rule is applied both to the day of arrival and to the day of departure. Your room and meals according to the program are waiting for you from 15:00 of the first paid day. On the day of departure, all services are cut at 12:00 (noon).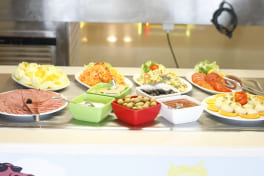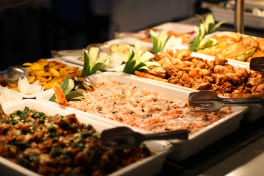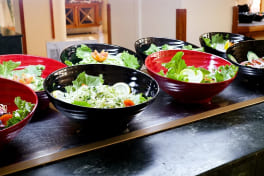 Novostar Hotels provide their guests with the following benefits:
All Inclusive bracelets are given to guests immediately upon the arrival at the hotel, regardless of whether early check–in service is provided, or tourists have to wait for being accommodated until the officially set time — until 15:00.
We offer you an early check-in service without extra charge, but only if there are available and prepared/cleaned rooms in the hotel.
We allow the guests to keep wearing All Inclusive bracelets until the time of their departure from the hotel, even if it is late, that is, after noon.
In case of large late but not overnight arrivals, hotels usually extend the opening hours of the main restaurant to provide dinner for guests, or offer small snacks in the lobby bar or in the rooms. This is a right, but not a duty of hotels. Such a service is provided only for large arrivals, when a large group of people arrives at the same time. The absence of this service cannot be a basis of a claim.
Rooms of some Novostar hotels are equipped with a tea set (an electric kettle, packaged coffee, tea, and sugar), a welcome sweet mini-set, as well as bottled water. Not all Novostar Hotels provide this kind of service, please, read the description of every hotel carefully.
If you are afraid of a flight delay and children are travelling with you – in order to avoid troubles, take some non-perishable habitual snacks for them, which will help them to satisfy hunger upon arrival.
---