Thalasso Center Bio Azur: They "Feel with Their Hands" There
Here's our new first-person article about a holiday in Tunisia. The author is a travel & tourism professional who knows literally everything about organizing perfect journeys.
Learn about the first-hand experience of undergoing treatments in Bio Azur thalasso center from one of the top managers in the international group of companies Carthage Group that has been providing full ground handling services for companies and tourists in Tunisia, the UAE, Egypt and Tanzania for many years.
What does a travel specialist see as a guest in the center which is so popular with tourists? What does she pay special attention to? What surprises her?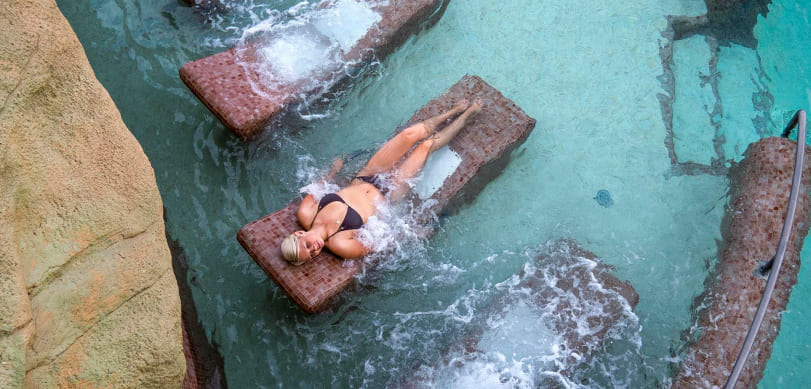 Do You Remember the Era of Dr Behi Bouakez?
It has been said and written a lot about thalassotherapy, my voice can also be heard in this choir, so there's no need to repeat myself. The main objective of this article is to share my latest experience of staying in Tunisia and, in particular, tell you about the wonderful time spent in the thalasso center Bio Azur. We often mention the center in our articles, seminars and webinars, post photo and video reports, and believe me, Bio Azur is really worth such attention.
It should be noted that the center had different periods in its long and rich history. The long-term clients of the center probably remember "the era of Behi Bouakez, DMCs", during which the thalasso center specialized in the treatment of joints. They developed tailor-made programs aimed at the treatment of osteochondrosis, arthrosis and arthritis, taking into account individual medical problems of clients.
Then there were periods of reconstruction with partial closure of the center's premises and, as a result, the range of therapies offered was limited. There was a moment when, finally, everything was ready and opened except for a legendary Aquatonic seawater pool. That time even the most relaxing treatments didn't help to deal with disappointment because everyone wanted to swim in the crystal-clear heated seawater and enjoy various massages and Jacuzzi in the pool. Fortunately, Aquatonic was closed for renovation not for a long time and then was reopened to Bio Azur fans' joy.
One More Floor and Something Else
Last year Bio Azur was reopened after a major reconstruction, so now the patients of the center can get healthier and more beautiful again. The equipment of the thalasso center, the knowledge and experience of specialists working there deserve the highest ratings. And it's not a figure of speech.
The management of Bio Azur was able to do almost an impossible thing: to employ professionals from different regions of the country, making the existing team of the center much stronger. There's plenty of space to provide treatments, since the center was significantly enlarged after the reconstruction, one more floor was built.
I visited Bio Azur after its reopening at the beginning of October 2021. There were a lot of clients then, but during my last trip, in August 2022, the center was occupied almost to its maximum. That's why it was even more pleasant to see that the level of service and the quality of therapies remained as high as before!
It's unbelievable but a person who doesn't know about 100% occupation of the center cannot notice that all the rooms are busy with clients. Having this insider information, I was amazed how efficiently all the services work and how friendly and attentive all the specialists are. Every treatment is provided as if you're the only and long-awaited patient, so full attention and professionalism are focused on you.
No Signs of a "Tight Schedule"!
In Bio Azur thalasso center there's no rush and fuss, no feeling of a conveyor system and time pressure. In cozy recreation areas, sitting in a comfortable chaise longue with a cup of healthy tea, you can relax between having therapies for as much time as indicated in your personal schedule (well, a couple of minutes more or a bit less), and then you'll be invited for a next treatment session by smiling and friendly staff of the center.
As for the treatments themselves, I've already mentioned that they are great. What is it expressed in? First of all, in attention to a patient, the ability to understand exactly your problems, including unspoken ones. For example, after a high-class massage session, the therapist gave me some advice on coping with stress at home after returning from vacation. I was absolutely sure that after happy days spent in Tunisia, there was no trace of stress which is a common thing in my everyday city life, so I was astonished and asked the therapist who he had known about it. And he just said that his hands had felt it in my body.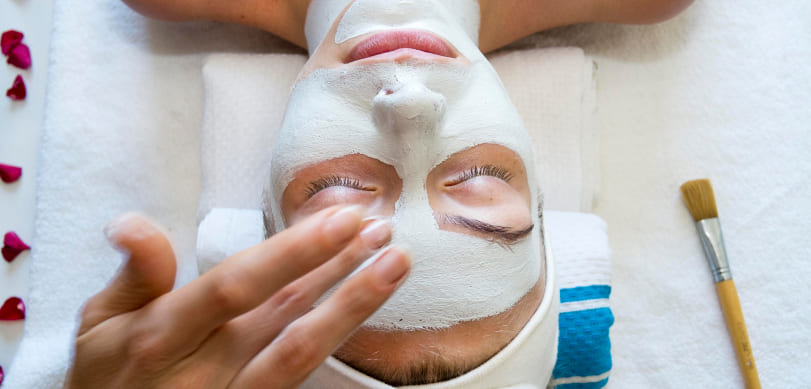 And I can't help but mention once again the wonderful Aquatonic seawater pool. If you aren't going to take a course of treatments, there's a great opportunity to purchase a single visit to the famous pool to brighten your mood, improve your wellbeing and get more cheerful. By the way, I've found out by myself that Aquatonic is the least crowded from 09:00 to 10:00.
Come to Bio Azur and be healthy!
We hope that this article about the first-hand experience of undergoing treatments in Bio Azur thalasso center, located in the resort town of Hammamet in Tunisia, was useful for you. An expert's view means a lot!
Would you like to get more information about holidays in Tunisia? Read the articles about staying in apartments Novostar Apart Monte Carlo in Sousse and the hotel Novostar Bel Azur Thalassa & Bungalows 4*.